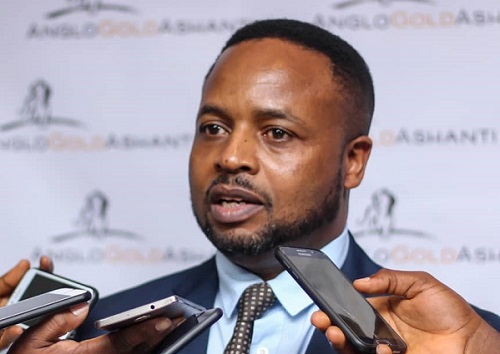 AngloGold Ashanti has put its production guidance for its Iduapriem Mine at 273,000oz for 2019, from the 253,000oz recorded last year.
The miner, which expects its Obuasi Mine – suspended since the end of 2014 – to produce its first bar by end of this year; and said the forecast for Induapriem comes on the back of continuous improvement in the mine's operations over the past five years.
"We are targetting 273,000 ounces this year. We did a little more than 253,000 in 2018 and already we are trending around above that. So I am sure we can do between 270,000 and 28000 ounces," said Jasper Musadaidzwa, Managing Director of AngloGold Ashanti Induapriem Mine.
Mr. Musadaidzwa said this on the sidelines of the 2019 Ghana Mining and Energy Summit in Accra, organised by the Ghana Chamber of Mines. It was on the theme 'Harnessing mining and energy potential to accelerate national development'.
The Induapriem Mine, located at Tarkwa, Western Region, is one of two mines operated by AngloGold Ashanti in the country.
Reopening of Obuasi Mine
The mining company also revealed that its Obuasi Mine is to start production in the last month of 2019, following refurbishment and redevelopment.
The mine's reopening, he added, comes after engagement with government, traditional authority and other stakeholders.
"So far, we are well on track with redevelopment of the project. We remain on track and we will produce our first ounce of gold by end of 2019. That would be at a limited level, about 2000 ounces per day," Managing Director of Obuasi Mine, Eric Asubonteng, said at the same event.
He said the mine is being developed into a modern mechanised one that will use the latest equipment and machines in the industry. This, he added, is to secure a viable future for the mine.
"Throughout 2020, we will continue with some of the infrastructure refurbishment and building new facilities that sets us up to reach 4,000 ounces per day by the end of 2020," Mr. Asuboteng further indicated.
On the area of employment and local content, he said the company has put together a local employment procedure that targets people in the host communities.
"We have also focused significantly on local companies – particularly those based in Obuasi – participating in the entire value chain," he said.
Establishment of Engineering University in Obuasi
Mr. Asubonteng also disclosed that AngloGold Ashanti, in partnership with Obuasi Municipal Assembly and the Nkrumah University of Science and Technology (KNUST), is to establish an engineering campus at Obuasi.
This, he explained, is part of efforts to make available a pool of knowledge for the mining industry in the country and beyond.
He said: "We consulted the local assembly on how best we can use some of the facilities that we no longer have need for, and we all agreed that we could set up a university college in Obuasi.
"After assessing various tertiary institutions, we decided to partner Kwame Nkrumah University of Science and Technology to operate a campus in Obuasi that will be dedicated to engineering.
"We are working assiduously toward this, and we expect that by the beginning of the next academic year in September the programme should be rolled out."