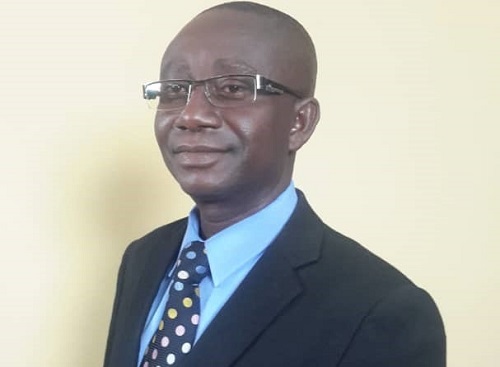 The Ahantaman Rural Bank Limited, continues to record reasonably healthy performances and has subsequently achieved significant growth over the past five years.
Year on year performance indicates significant growth in the key performance in areas such as deposits, investments, paid-up capital and total assets.
Total income for 2017 rose from GH¢26, 714,976 to GH¢28, 235,565 in 2018 representing a growth of 5.7%. Total operating cost increased from GH¢22, 203,693 in 2017 to GH¢25, 729,164 in 2018, showing an increase of 15.9%.
Deposits of the bank showed a growth of 18.3% in 2018 from GH¢67, 228,617 in 2017 to GH¢79,527,360 in 2018 and that of investments also increased from GH¢23,012,003 in 2017 to GH¢25,963,485 in 2018, showing an increase of 12.8%.
Also, paid-up capital in 2018 was GH¢5,481,697 and that of 2017 was in GH¢2,163,929 representing a growth153.3%. Total assets increased from GH¢87,801,696 in 2017 to GH¢95,299,699 in 2017 to showing an increase of 8.5%.
However, profit before tax decreased from GH¢4, 511,282 in 2017 to GH¢506,401 in 2018 showing – 44.4%. Again, profit after tax in 2018 was GH¢2,973,372 and that of 2017 was also GH¢1, 287,997 showing a decrease of -56.7%.
The fall in profit, can be attributed to the high impairment charges due to the implementation of International Financial Report Standard (IFRS) 9 (Provision for bad debt and reduced interest from investments, resulting from the falling in Treasury Bill rates and challenges on the part of investment forms and fund managers.
Speaking at the 31st Annual General Meeting of the Bank at Agona Nkwanta in the Ahanta West Municipality of the Western Region, Mr. Vincent Blaychie Essien, Board Chairman of the Ahantaman Rural Bank explained that "we migrated unto a new banking application software (bankmill) in the course of the year".
This, he indicated has enhanced monitoring and performance reporting "we are happy to announce that our Mobile App, which provides customers 24 hours access to their account details is now available on the Google Play Store as 'Ahantaman Bank ePassbook'.
He mentioned that the bank, will continue to ensure a high sense of discipline and integrity amongst its staff to safeguard its assets and customers deposit.
"We will continue to encourage our staff to pursue various academic and professional qualifications through both internal and external training programmes" he said.
Under the bank's corporate social responsibility, Mr. Essien said GH¢84,759 was spent during the period on educational institutions, various Metropolitan, Municipal and District Assemblies, health institutions, various traditional councils 'festivals' among others.
Also, a total amount of GH¢109, 000 was disbursed to 116 beneficiaries under the Bank's Scholarship Scheme "the bank received the 'Most Innovative Rural Bank Award' at the Top Brands Eminence Awards in 2019".
Mr. Kojo Mattah, Managing Director of ARB Apex Bank, in an address read for him commended the bank on its performance.
"Your bank, has maintained a 'strong' status according to our Efficiency Monitory Unit (EMU) report at the end of 2018. With a capital of GH¢5.4million, your bank is part of the 107 RCB's that have already complied with the GH¢1million capital requirement set by the Bank of Ghana" he said.
He pointed out that this, gives the bank a firm financial base and positions it adequately to deepen financial intermediation in its catchment area.
He urged the bank to continue being vigilant in all aspects of their operations, especially with your credit operations and ensure good credit management procedures that would yield positive results.
He urged customers who have borrowed from the bank to fulfil their loan repayment obligations to enable more credit facilities to be extended to other customers.
"This is the only way your bank will continue to grow and provide the needed financial services to support the developmental agenda of this community" he added.
Mrs. Comfort Owusu, Executive Director of the Association of Rural Banks (ARB) Ghana, mentioned that the banking sector is experiencing incipient crisis that have culminated into the withdrawal of the licences of seven banks of late.
"The undercurrent for such situation included largely low capitalization, outrageous insider dealings, poor credit management practices, misrepresentation of facts on the existence of capital funds and these, eventually resulted in the abysmal violations of prudential norms in respect of Capital Adequacy Ratio, Non-Performing Loans, Liquidity, Solvency as well as Statutory  and Operation issues", she said.
The situation, she noted coupled with the inordinate investment schemes, with hardly irresistible offers of unrealistic returns, by unregulated companies led to the loss of huge sums of money by their clients and impacted adversely on the operations of Rural Community Banks (RCB'S) especially the domain of deposits mobilization and loan recovery.
She congratulated the board, management and staff of Ahantaman Rural Bank for the credible performance during the period under review.
Dr. Tony Aubynn, President of the Western Region Association of Rural Bank (WERBA)
congratulated the bank for its performance despite the challenges that occurred last year in the financial sector.
"RCB's in the Western Region are doing well and urged their clients to buy shares so that their dividends will increase" he said
He also encouraged customers of the bank to re-pay their loans on time and commended Bank of Ghana (BoG) for the bold steps taken to clean the banking system leading to consolidated banks.
"The dynamics in the rural banks have changed and encouraged government to look at the sector critically for socio-economic development", he added.