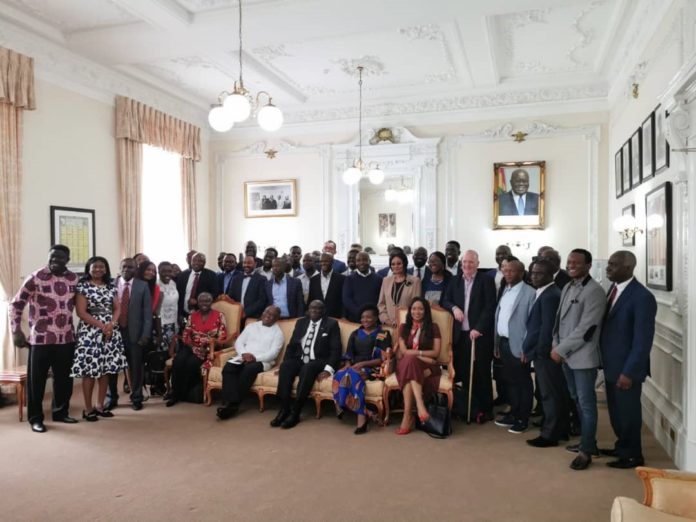 The Association of Ghana Industries (AGI) is seeking strategic partnerships with Chinese and United Kingdom businesses, to accelerate the country's industrial development.
In this regard, the AGI – in collaboration with the Ministry of Trade and Industry and the Ghana Investment Promotion Centre – is leading a business delegation to the two countries. The aim of the trip is to link domestic industries to their Chinese and United Kingdom counterparts.
"These two countries have been selected because they are strategic to our development. China, as we all know, is now the powerhouse of industry around the world, and our members are always seeking partnerships. So, for us, our goal is to promote industry – not just buying and selling, but in terms of production," said Seth Twum-Akwaboah, Chief Executive Officer of AGI.
On the trip to China, he said: "Our targetting of China is to explore ways of increasing the volume of business we do with China, but not only in terms of trade. We are looking at how to partner Chinese companies to boost production, and one way to go about that is you pick their technology and partner their businesses so that you can combine forces to produce and become competitive".
According to him, the trip was planned to coincide with one by the Ministry of Trade and Industry that has similar objectives to the AGI's.
The trip to China includes B2B meetings and factory visits. It will start with a visit to Zaozhuang Federation of Industries in Zaozhuang, which boasts 6,000 members in different sectors of industry, from 30th June – 1st July, 2019.
During the meeting with the Zaozhuang Federation of Industries, a memorandum of understanding will be signed between the two parties to promote mutual cooperation between them.
Then between July 2 and 3, 2019, the Ghana delegation will have another B2B meeting with Qingdao Cross-Border and E-commerce Association in Qingdao, which is made up of 400 members.
Meanwhile, on the UK trip, the delegation took part in an investment forum at the Ghana High Commission in the UK, where they pitched their businesses to global investors for investment/partnership opportunities. This took place on June 26 and was chaired by Ghana's High Commissioner to the UK, Papa Owusu-Ankomah.
The AGI team will also participate in another event, a B2B meeting with the West Midlands Chamber of Commerce and the Greater Birmingham Chamber of Commerce today, June 28, in Birmingham.
It will involve a host-the-buyer session, wherein host businesses will be matched with the visiting delegation depending on their needs. This is expected to lead to deals between businesses from the two countries.
"Ghana's relations with the UK date way back; and when it comes to business, the UK is one of our major partners in Europe," Mr. Twum-Akwaboah noted.
Working with the Ghana High Commission in the UK through the Ministry of Foreign Affairs and Regional Integration and various industry associations, he is confident that the trips will not only expose local companies to the UK market but also provide a platform to learn and share knowledge and technologies, as well as land partnerships in the area of manufacturing.