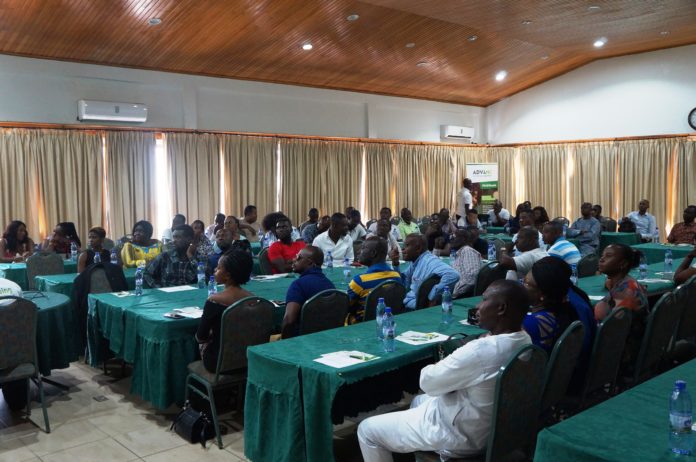 The Chief Executive Officer of Advans Ghana, Mr. Olivier Bailly Bechet, has engaged over a 100 Small and Medium scale Enterprises (SMEs) to propose tailored financial solutions to meet their specific business needs at a breakfast meeting in Kumasi.
The engagement, according to him, reflects the company's quest to remain a customer centric financial institution.
He noted that: "In spite of the challenges faced by multiple financial institutions today, Advans Ghana positions itself as a reliable international financial partner to the SME's, seeking to understand the challenges, priorities, plans and aspirations of this key sector of economy that employs up to 85% of Ghanaians."
The event gave participants a listening ear to enhance the response by Advans with innovative and customer driven products and services. Another objective of the meeting was to address specific requests and expectations of the SMEs operating daily in the marketplace as well as their challenges.
Touching on the need for the engagement, the CEO revealed that Advans Ghana has supported growth of over 4000 SMEs in Ghana since 2012, by investing close to GHC300 million in the sector and therefore the company is poised to continue its active deployment of resources and funds into the SME businesses across the country.
"We are a member of a leading global microfinance network with presence in nine countries across the globe and headquartered in Paris, France. Advans Ghana has recently published its audited financial statements for 2018 that shows strong net profit close to GHC 6 million. We also have a solid loan portfolio quality and strong governance structures in place, said Mr. Bechet.
Advising on the duration for a prospective client to be able to access financial solutions from Advans, the CEO said customers do not have to save with the company prior to receiving a loan. According to him, the eligibility criteria of Advans are quite lenient compared to competition and especially banks.
He noted that the maximum loan size for a first-time customer can go as high as GHC1.4 million, even for first-time customers of the company.
He admonished the participants to remain confident in the strength of the institution and its plans to continue to proactively address their needs.
He assured that the 11-year history of Advans in Ghana is a solid foundation for its continuous growth together with the Ghanaian SMEs.
About Advans Ghana
Advans Ghana Savings and Loans is licensed by the Bank of Ghana and started its operations in October 2008. Advans Ghana has since opened 19 branches in seven regions and serves more than 55,000 clients. Advans Ghana is an affiliate of the Advans Group.
The Advans Group currently has nine affiliates in Africa and Asia serving more than 900,000 clients and employs 6,800 staff, with a gross loan portfolio of €900 million and a total of €430 million in savings and deposits.
The group's shareholders are major international Development Finance Institutions: European Investment Bank (EIB), KFW, The Netherlands Development Finance Company (FMO), CDC Group plc, FISEA [AgenceFrançaise de Dévelopement (AFD Group)] and International Finance Corporation (IFC). Advans Ghana's shareholders are Advans SA, International Finance Corporation (IFC), KFW and Société Générale Ghana.