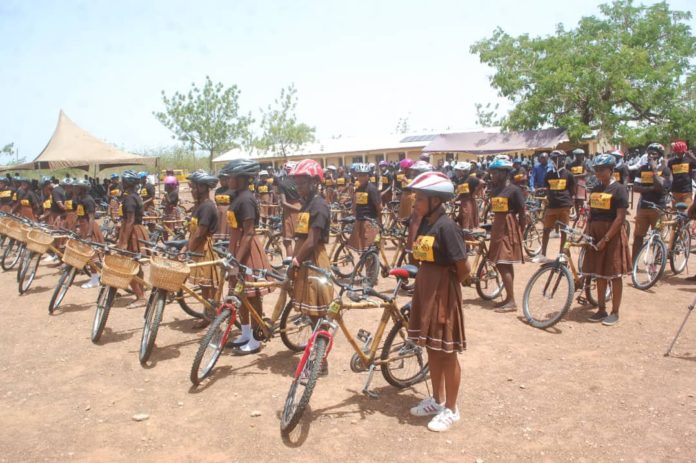 The African Bicycle Contribution Foundation, ABCF, a non-profit corporation that generates funding to underwrite the distribution of Ghanaian-made, bamboo bicycles, has donated its 500th bicycle to under-resourced students, small farmers and healthcare workers in rural communities in Ghana.
Since its inception in 2016, the foundation has been donating bamboo bicycles, manufactured by the Kumasi-based Ghana Bamboo Bikes Initiative (GBBI), to these communities to improve student access to far-flung rural schools, easier access to rural markets by small farmers, and improved convenience for rural healthcare workers. The foundation also believes that it can, in the process, help to increase revenues and employment levels at GBBI, whose founder and CEO is Madam Bernice Dapaah.
Touching on what led to the establishment of the ABCF, Mr. Crawley, as a long-time cycling enthusiast and community/civic activist in Philadelphia, said that he and his wife, Patricia Marshall Harris, were thinking one day, in late 2015, that there should be some constructive purpose they could serve with a bicycle, aside from Crawley's daily recreational bike rides. They immediately began to search online to discover what that might be. They found that, among the areas in the world where residents are most in need of bicycles, rural areas of sub-Saharan Africa were very prominent.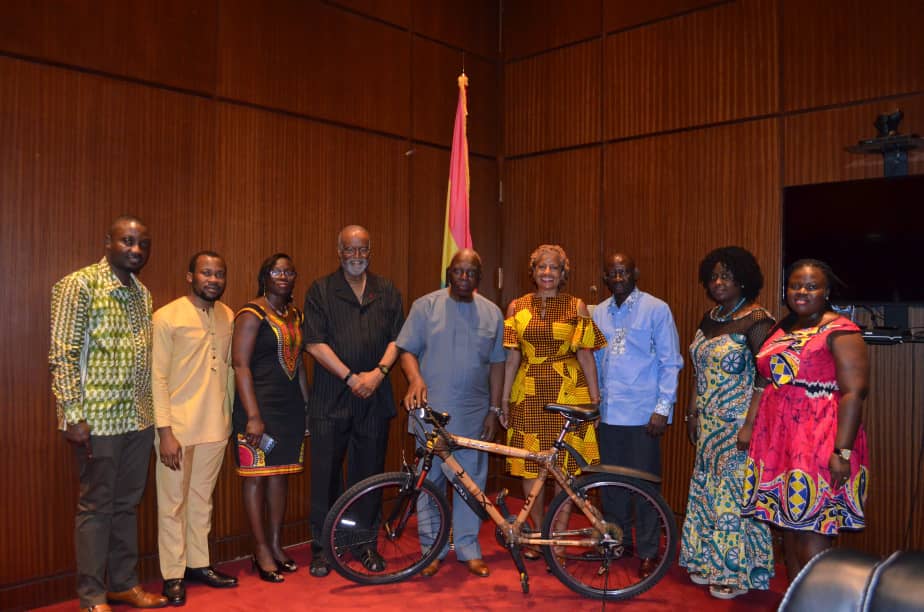 "At that point, we decided that if we ever moved forward with a socially-conscious bike concept, we would want to do so in West Africa and, specifically, in Ghana" said Mr. Crawley. He, then, filed the idea away, for future use, in the back of his mind.
Unbeknownst to him, however, his wife, Patricia set out to conspire with friends, business associates, and the staff of their own marketing/communications firm, to establish a non-profit foundation that would do bicycle-related public service, in Africa.
"She presented to me, together with a few hundred of her co-conspirators, a completely established 501(c)3 non-profit organization," he said, "as a surprise birthday party gift, and announced that they had all decided to name me as chairman of the foundation's board."
"I accepted the 'birthday gift,' but immediately announced, to those in attendance at the party, that I planned to name my wife who, up to that point, had been a career-long entrepreneur, chef and nutrition consultant, as the new foundation's executive director.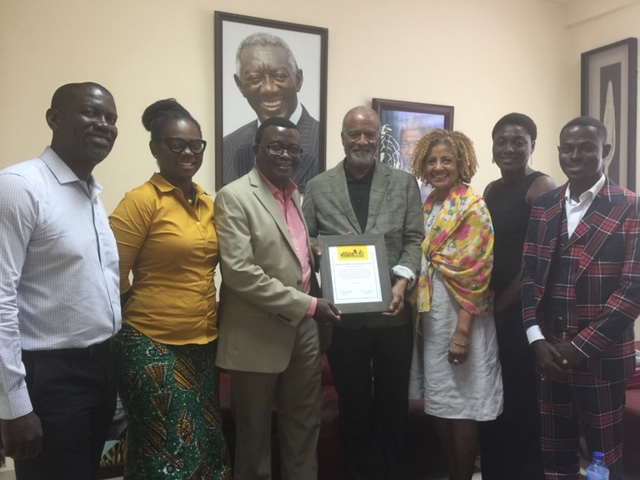 "She, by the way, was not terribly thrilled to be given that responsibility," he added, "but she has quickly demonstrated a natural capability for managing the daily affairs of our globally focused foundation."
ABCF has been donating through a partnership agreement it has established with GBBI, the producers of the iconic Eco-Ride bamboo bicycle.
Commenting on the partnership, Crawley said that prior to finding GBBI, they had communicated with leaders of several global NGO's with long histories in contributing bicycles in places such as the African continent, Vietnam, and the Philippines.
"We learned, to our chagrin, that those organizations either contributed deeply depreciated bikes from the U.S. or Europe, or had their bicycles manufactured in Taiwan, for shipment to Africa. Most of them also required that their African recipients apply for micro-financing to pay for their 'donated' bikes."
According to him, this method was not in line with the ABCF vision because their concept was based on contributing free bikes, without the need for recipients to take on loans, and they insisted, also, that the bikes that would be donated in Ghana, would also have to be manufactured in Ghana, to enhance job creation in the country's economy.
"After much online research, we discovered Bernice Dapaah and her company and decided to "cold-call" her one day, from Philadelphia, to explain that our new foundation wanted to raise money in the U.S., and elsewhere, to purchase bamboo bikes from her company, which we would, then, distribute in rural communities, across Ghana.
"A totally surprised Ms. Dapaah agreed to be our bike supplier, immediately, during that phone call," he recalled. "It's been a fine and productive partnership."
Since that time, ABCF has donated its bicycles in 13 locations across Gha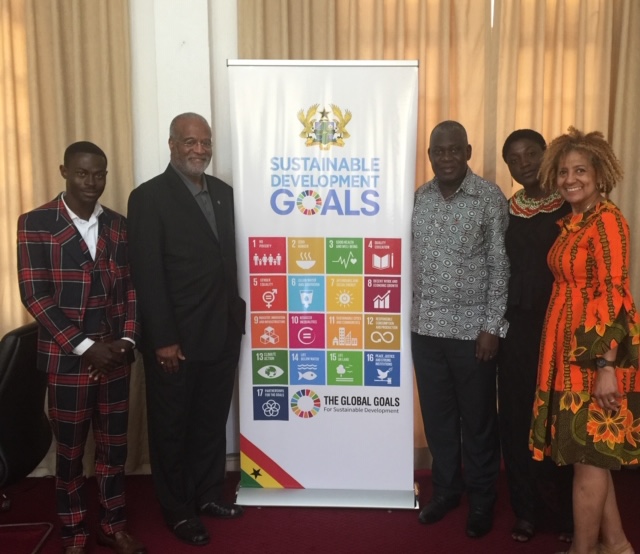 na, including: Brong Ahafo, Kumbungu, Sunyani West, Kagara, Koforidua, Nabdam, Ejisu, Kumasi, Accra, Dormaa, Amasu, Drobonso and, recently, to students in the Ningo-Prampram School District.
To assist GBBI in generating additional revenues, aside from ABCF's purchases, the foundation advocated that Ghana Bamboo Bikes explore exporting its bamboo bicycles to other African nations, to Europe and to the U.S.
In summary, Crawley said, "It's clear that Ms. Dapaah's stylish, sturdy, ecologically friendly bicycles have wide appeal, and can be effectively marketed, Africa-wide and globally, with appropriate levels of public- and private-sector support and investment."
He was also quick to volunteer that, since ABCF's first distributions to students in rural Accra and Kumasi, in 2016, government leaders have been very accessible and willing to be helpful, including former President John Kufuor; Madam Dzifa Abla Gomashie, former Ghana Deputy Minister of Tourism, Culture and Creative Arts; and Madam Elizabeth K.T. Sackey, Deputy Regional Minister, Greater Accra Region, among others.
To donate
The easiest, most-direct, way to support ABCF and to #HelpGhanaGrow is to visit the ABCF web site, at africanbike.org, and to activate any of the numerous "Donate" tabs on its pages. As visitors to the site will also note, PayPal contributions are certainly welcomed.