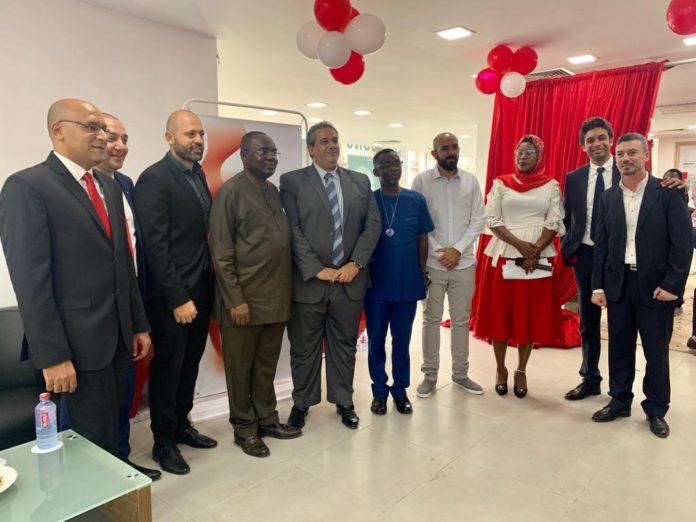 Asea Brown Boveri (ABB), a global pioneering technology leader operating mainly in robotics, power and heavy electrical equipment, has accredited Electroland Ghana Limited (EGL) as its official distributor in Ghana
EGL, having been accredited main distributor of ABB low voltage products, with the aim of expanding its exposure into the power sector to provide best quality products to the public, has officially opened a flagship showroom on the Spintex road, at the Coca-Cola Roundabout.
The ultra-modern showroom which is located on the first floor of the Electroland Spintex business centre, is stocked with ABB low to medium voltage product-lines, and is opened to individuals seeking for singular purchase to real estate developers, and companies who are into large scale electrical works.
Managing Director of EGL, Nour Siklaoui, reiterated that EGL's paramount interest is to bring to the Ghanaian market the best quality energy efficient products from global brands, and so once it decided to venture into electricals ABB as the market leader is the best to partner.
"ABB products are about energy efficiency and once you have an ABB product in your home, your electronic gadgets like TV sets will not be affective when there is a power issue.
"We have low and medium voltage products such as switches, sockets, solutions, change overs and everything electricals can be found in this new showroom," he stressed.
The Managing Director, Electricity Company of Ghana, Boakye Appiah, indicated that for Ghana to be able to generate enough power to meet its ever-growing demand in electricity, efficiency in the utilisation of the power produced is key.
"ABB through its innovative products helps industries and domestic consumers to achieve efficient energy utilisation.
"Currently households form 73 percent of energy consumption in Ghana which requires that as a country, we promotion the adopt of energy saving equipment in our homes, factories and other sectors.
"One of the many reasons for the high energy usage at homes in Ghana is the use of absolute appliances most of which are generally inefficient. This is therefore an important call on all users of electronics and electrical appliances to be strict and discipline in the energy consumption," he said.
Mr. Boakye further appeal to ABB to consider opening a production or assembling plant here in Ghana to boost their footprint on the local market and to also create jobs for the locals.
The country Director, ABB Nigeria, Hanni Abdul Azim, congratulated EGL and wished them well in the market as their operation takes off. He indicated that ABB trusts in the capacity of EGL to deliver quality service to the Ghanaian public as they have gone through the company's standardisation processes to be accredited as the official distributor.
About EGL
Since its established in 2006, Electroland Ghana Limited has grown into one of Ghana's leading Electronics and Appliances distributors. Electroland Ghana is the official distributor of Samsung, Midea and Nasco brands of electronics nationwide. The company currently has about 15 direct branded and 10 franchised showrooms across the country.