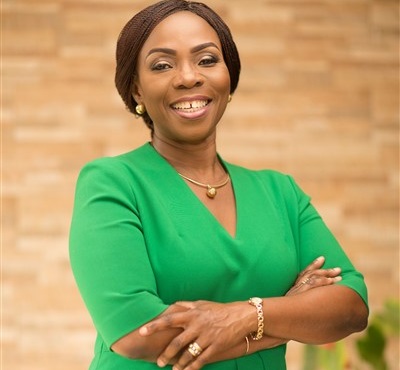 StratComm Africa, a leading communication and reputation management company, has held the 5th edition of Women-Soaring Higher Achieving Real Excellence-SHARE, in Accra.
Dubbed 'The Power of Womanhood as Change-Actors', the event brought together women from all walks of life – including Israeli Ambassador to Ghana, Madam Shani Cooper.
The event focused on sharing ideas ranging from business to entertainment, to the general well-being of women.
According to the CEO of StratComm, Madam Esther Cobbah, SHARE began as an avenue for women to communicate womanhood and empower each other to thrive effectively in whatever field they find themselves in.
She encouraged women to learn to share their dreams, fears, anger, experiences, among other things to get themselves revived. She noted that the world has had women leaders because some people shared their ideas.
She said: "StratComm Africa is a communications company and we realise that people's development come from new knowledge being gained through communication and information. So, with all the talk about women empowerment, we believe we should use communication as a tool to facilitate sharing that will result in people and national development. We do it with small groups of women and they go out to share. So, we have become a catalyst for development using communication as a tool".
Speaking on the back of the 25th anniversary celebration of StratComm, Madam Cobbah said since its inception the company has helped improve livelihoods in areas such as aviation, agriculture, transport, telecommunication and education. She said the company is well-positioned to help people and institutions learn how to improve using communication as a tool.
She further explained that the organisation is culturally sensitive as it works with both rural and urban entities using different kinds of engagements.
"We are delighted with how far communication has come in this country, and we have worked with hundreds of organisations. We are more delighted that we are 'made in Ghana'. We are an African communications company and understand the communication needs of Africa," she added.
On her part, Madam Shani Cooper, Israeli Ambassador to Ghana, Liberia and Sierra Leone, commended government for supporting women's empowerment in the country.
She explained that government's interest in women's development shows that women will advance in the future. This, she said, will lead to both economic and cultural freedom for women.
The Ambassador noted that through the Israeli Agency for International Development Cooperation, since 1958 (MASHAV) over 2,000 Ghanaian professionals have been trained in the fields of agriculture, health, education and women empowerment.
She added that between 2017 and 2018, about 70 Ghanaian professionals received training in various MASHAV courses in Israel and Ghana, adding that there are specific courses designed for women, especially in agriculture, with the aim of empowering them.
Facilitator for the SHARE meeting, Madam Ilana Rita Brand – an International Consultant on Female Empowerment and Capacity Building, urged the participants to continue sharing their experiences in order to find solutions to pressing issues related to women.
She encouraged the women to own their womanhood and embrace the positions they find themselves in. According to her, women have the power to engage in decision-making and must therefore not be silent.
"You should not allow problems to stop you from bringing transformation into your communities, but always see opportunities as a stepping-stone to greatness. Don't wait for big moments to bring about changes; rather, look for every opportunity to transform the world," she said.