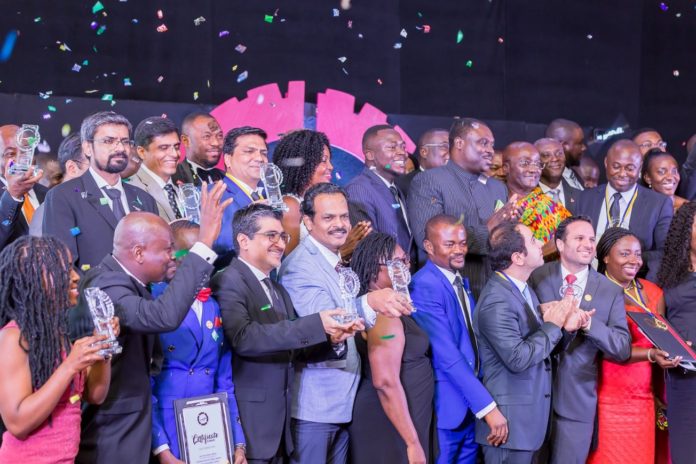 The third edition of the Ghana Manufacturing Awards, a scheme that recognises achievements of local and international manufacturing companies in the country, is scheduled to come off on Friday, May 31, at the Kempinski Gold Coast Hotel in Accra.
Organised by Xodus Communications in partnership with the Ministry of Trade and Ministry of Business Development, the event celebrates companies that have played a defining role in moving the industry forward, and equally identifies projects and individual achievements which have enabled manufacturers to set themselves apart from their competitors and produced clear and compelling value, return on investment, and other relevant results.
Events Director of the Ghana Manufacturing Awards, Richard Abbey Jnr., noted that the event is an annual prestigious ceremony to celebrate the very best in the industry from all aspects of manufacturing, stewardship, health and safety, corporate social responsibility, engineering, innovation and technology.
"GMA 2019 is also a platform to showcase a company's activities and achievement in the past; interact with industry players on issues of mutual interest; bridge the gap between government, regulators, civil society and companies; conduct business in a relaxed and fun networking environment and showcase executives in bright lights on a grand stage.
"The awards bring over 200 industry players and come at a time when government has punctuated the need to promote industrialisation and local manufacturing in the country with the 'One District, One Factory' initiative," he said.
2019 nominees
The 2019 nominees include B5 Plus Limited, Blow Chem Industries, The Coca Cola Bottling Company Limited, Intelligent Card Production Systems, Twellium Company Limited, Jay Kay Industries and Investment Limited, Kane-em Industries Limited, Royal Crown Packaging Limited, Fon Limited and Century Industries Limited
Others are Gihoc Distilleries Company Limited, Kasapreko Company Limited, Empire Concrete Limited, Fabrimetal Company Limited, Jelcem Company Limited, Mchammah Engineering Company, Sintex (Gh) Limited, Tobinco Pharmaceuticals, Entrance Pharmaceuticals & Research Centre, Phyto-Riker Pharmaceuticals Limited, Voltic Limited, Rocksters Roofing System, SterlingInternational, Poly Products Ghana Limited and Polytank Ghana.
Organisers
Xodus Communications Limited is the organiser of the annual Ghana Oil & Gas Awards, Ghana Auto Awards, Ghana Insurance Awards and Forty under 40 Awards. GMA 2019 is carefully managed to guard its credibility and ensure sustainability. The awards are supervised by a board of eminent Ghanaians comprising Prof. David Atta Peters, Prof. Nana Essilfie Conduah, Dr. Ato Conduah, and Dr. Ken Kwaku.