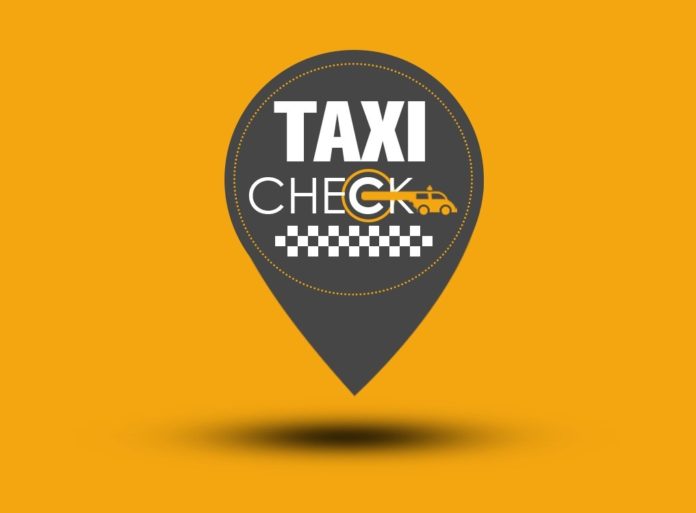 Innovative Community of Developers Environment (ICODE) in collaboration with the Sekondi-Takoradi Metropolitan Assembly (STMA) and Effia- Kwesiminstim Municipal Assembly (EKMA) is to embark on the digitization of commercial drivers especially 'Taxi drivers' within these area.
The digitization of this exercise dubbed 'Taxi Check' is a security verification system designed and built in the Sekondi-Takoradi for the inhabitants of the Western Region to use in verifying drivers providing services for commercial purposes and to ensure security of the people.
Also, it is to effectively monitor their operations, fight against crime avoid kidnapping and other unsafe operations, as well as other malpractices and ensure efficient mobilization of revenue for the assemblies.
Prince Bonney, Chief Executive officer of ICODE explained to the B&FT that lack of monitoring system within the metropolis for commercial vehicle has become a challenge especially to the security agencies  and this, will help them to track vehicles used in perpetuating crimes.
"Due to kidnappers outrageous activities especially in Takoradi, there has been insecurities on the side of commercial vehicles patronisers within the metropolis; commercial vehicle patronisers do not feel safe anymore to access their services unless otherwise, that is the driver is known within the said area" he pointed out.
With the Taxi Check, he said all relevant information about Taxi Cabs and drivers will be made available to the general public in a mobile app for both android and iPhone users for easy verification for individuals who engage their services.
"Information can be checked by anyone anywhere so far as you are able to share the registered car number with that person be it a friend, parent; I mean where ever you find yourself in this world, you can track the movement of any driver or Taxi cab you engage within the Sekondi-Takoradi Metropolis and its environs and even if he moves out of the jurisdiction," he said.
"Manually you can also check and verify the authenticity of any Taxi Cab by dialling *711*333# and send to any network; follow simply process either looking out for drivers' verification or requesting for police help and you will be sorted out immediately without any hustle" he added.
Mr. Bonney said assemblies can have separate administrator interfaces to track vehicles in their territory; payment of commercial vehicle tow can also be made through the system using mobile money interoperability protocol or policy. Again, registration of new commercial drivers and renewal of licenses to operate in town will be made known and administrators can query system to see how many drivers have not renewed their licenses or paid tow and change their statuses on the system as "not safe" for drivers.
According to him, under the local government system, Metropolitan, Municipal and District Assemblies (MMDCEs) by now, should be looking at how to generate monies internally to facilitate the onward development of the people with the little support from the central government.
To the transport unions, he mentioned that the system will automatically expose the so called thieves who are operating in the name of being a taxi driver. It will also curb the indiscriminate use of authorized places used as taxi stations within the Metropolitan and Municipal assemblies.
He mentioned that drivers get fined for not informing STMA or EKMA for change of drivers and vehicle "when driver changes vehicle for provision of service".
Though the Taxi Check system is at its conclusion stage where its synchronizing data collated into the mobile App and finally release it for public use, the ICODE team is expected that they have provided a solution to one main societal problem confronting the residents in Sekondi-Takoradi and its environs.
Meanwhile, the CEO of ICODE was quick to say that plans are far advanced to replicate the Taxi Check in all the 23 district in both the Western North and the Western Regions and to other part of the country by the end of the year 2020.
The Western Regional M
inister Kwabena Okyere Darko-Mensah who has been a strong advocator of such an innovation and is of the opinion that Taxi Check will boost the revenue of the assemblies and then ensure security in the system.
He encouraged transport owners, drivers and passengers of Taxi cab to cooperate and ensure successful completion of this project which is laudable.