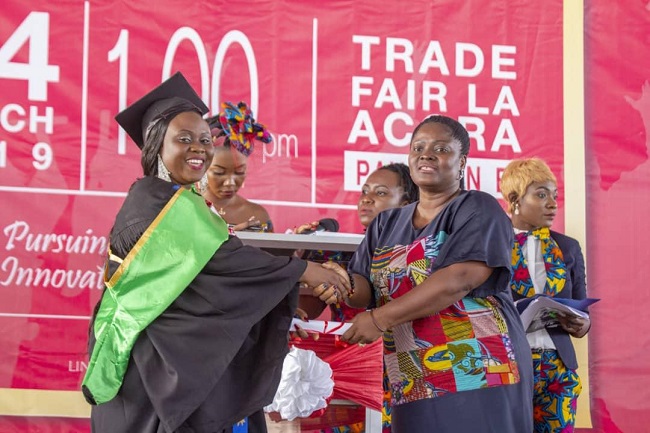 2nd Image International Skills College has this year graduated about 185 students who specialized in hair and beauty training.
The event, held at the Trade Fair Centre in Accra, had in attendance the Executive Director for Council for Technical Vocational Education and Training (COVET) Dr. Fred Kyei Asamoah.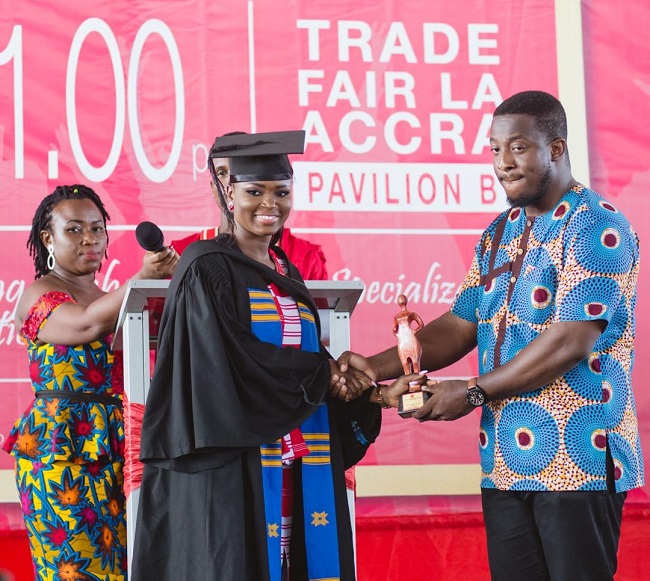 He noted that the objective of the council is to coordinate technical and vocational education for both pre tertiary and tertiary education of which 2nd Image Hair and Beauty Academy is no exception.
He said: "Today we want to encourage skills development for the youth to make it aspirational. If we get more youth into skills development unemployment will be reduced. A lot of auto industry want to come into the country an we need to be ready for them. We will need everyone on board."
Dr. Asamoah added that there is the need to realign vocational and technical education to meet industry demand and bridge the gap in order to grow the local industry and to generate more jobs and foreign exchange.
He was very emphatic that TVET education is not for academically challenged persons. According to him, there is a notion that TVET education is for persons with low academic qualification or persons without formal education.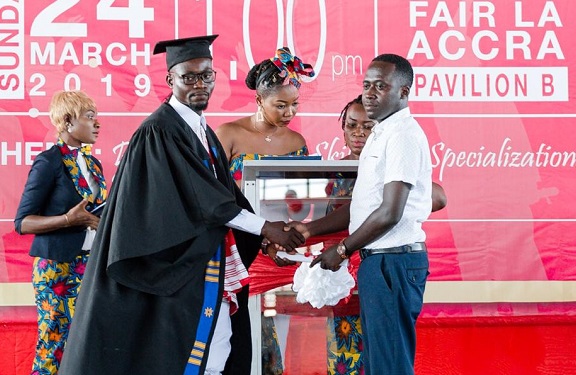 He was quick to debunk the notion saying: "We want to give more credibility to what is done in TVET. We need the best of our land to become innovative and so TVET is not for academically challenged persons. We need people who are academically good to venture into TVET. It is not for persons with low grades. Actually, we need the best minds in TVET in order to produce quality products and services", said Dr. Fred Kyei Asamoah.
On her part, Chief Executive Officer of the institute, Nikki Boa-Amponsem noted that: "With us every year is different because we always make sure to move one step ahead. We have done accreditation through GES through CONVET. We have been officially accepted as a TVET institute that trains people and give them the qualification framework.  So, 2nd image is strictly formal and you get a national certificate to progress to the Doctorate level.
According to her, it took a long time for people to accept that skills development training is not for academically challenged persons.
"It is for everyone. We have university graduates even amongst us. It gives jobs and makes you more innovative and creative. There is room for employment because skills development reduces unemployment. We equip them to start their own businesses and train others as well", she added.
2nd Image, also runs programs in Fashion and Design, Beauty Therapy and Hairdressing.