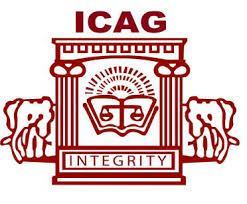 The Institute of Chartered Accountants Ghana (ICAG) has stated that it will use the GH¢2.2 million fine to build capacity for the four sanctioned auditing firms and the industry as a whole.
The ICAG fined Deloitte & Touche, PKF Chartered Accountants, J. Mills Lamptey & Co., Morrison & Associate up to the tune of GH¢2.2 million for not adhering to some standard requirements.
Mr. Augustine Addo, Director of Member Services said the Institute is in discussions with the affected auditing firms on the mode of payment. The money will be used to defray the cost we incurred in conducting the investigation.
"The other part will be used to build capacity not just for the four firms but the industry as a whole on key issues such as standards, integrity and professionalism", he disclosed.
Mr. Addo said some of the infractions detected by the institute after its investigations into the work of the auditing firms in connection with the collapsed of the banks include non-confirmation of balances and the failure of the companies to carry out some impairment provisions.
These infractions the institute said are not ethics-related and therefore does not warrant the revocation of licenses.
"But I want to say that these companies very good and competent firms. They have worked with various companies within Ghana for more than 20 years and there were no issues. We have not revoked their licenses, what we did was a corrective measure."
In another development, the Institute has organised it maiden Accountancy Fair aimed at intensifying the training of ethics, standards, and integrity right from the Senior High School level across the country to avoid some of these infractions from recurring.
The Institute has over the years, institutionalized certain key activities, such as continuous professional development to sharpen knowledge base, district societies to aid in networking and cohesion among members.