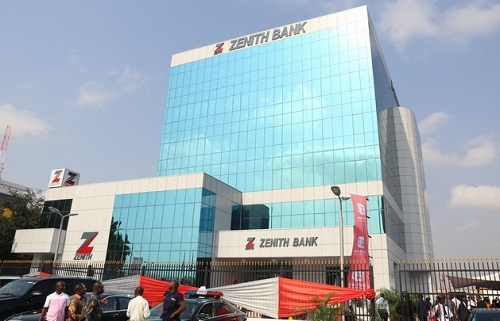 Zenith Bank (Ghana) Limited, one of the most reputable and innovative banks in Ghana, in partnership with Firmus Advisory Limited, a leading business consulting firm and market leader in compliance in Ghana, announces the maiden edition of the Zenith SMEs/Corporates Breakfast Forum, as part of the Bank's compliance series.
The forum will focus on tax compliance for successful business operations and it is under the theme 'Empowering the Private Sector to Maximize Revenue through Compliance with Ghana's Tax Reforms'.
The forum scheduled to be held on May 24, 2019 at the Kempinski Gold Coast Hotel will bring together the leadership of Zenith Bank, representatives of the Ghana Revenue Authority, Ghana Investment Promotion Centre, Ghana Free Zones Board as well as valued SMEs and Corporate customers of the Bank who are key decision makers in their respective companies, for an informative session and deliberation on the recent tax reforms introduced by the Government of Ghana and the associated impact on their businesses and financial wellbeing.
The forum promises to be highly educative as participants will benefit from the knowledge and expertise of highly qualified resource persons presenting on 'Using Taxation as a Tool to Promote Business Growth'. The presentation will cover the overview and benefits of tax compliance in Ghana, rights of taxpayers as well as available tax incentives and how to assess them. It will also explore the 2019 tax reforms and what taxpayers must know with regards to CTN, tax stamp, port paperless system, duty drawback, import duty rates, VAT among others. It is expected that customers will be equipped with the technical knowhow to increase their volumes of business and maximize profit.
This customer engagement initiative of Zenith Bank is underpinned by the Bank's mission, "to continue to invest in the best people, technology and environment to underscore our commitment to achieving customer enthusiasm".
The Bank's goal is to complement Government's effort to strengthen and enforce compliance in the country in 2019 and beyond. In the last two years, Ghana has experienced Government policy changes in the areas of imports, port regulation, taxation and general compliance. As a Bank noted for its excellent compliance regime and corporate governance culture since inception, this is an avenue to plough back into the community within which it operates by promoting the replication of that same culture in companies in the country.
Zenith Bank understands that SMEs and Corporates are the driving force of a country's economy. The Bank's decision to aggressively support the operations of its valued customers, the real sector and Government's reforms, is to ensure that the economy continues to grow on a positive trajectory.