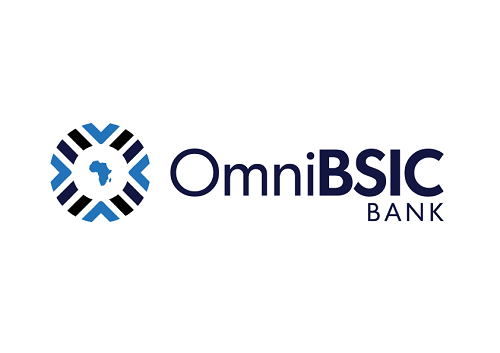 OmniBank Ghana Limited and Sahel Sahara Bank Ghana Limited (BSIC) have merged into a new entity called Omnibsic, a statement issued by the parties says.
The new entity, according to the statement, will effective March 4, 2019 begin operations with a branch strength of 46 and customer base of over 125,000.  It also comes with total asset size of GH¢1.22billion and a permanent staff strength of 614.
The merger was necessitated by the need to increase capital to meet the Bank of Ghana's minimum capital requirement of GH¢400million.
"This merger represents a pooling of the expertise of two major banks with strengths in various banking services – to provide more opportunities, increase access and make the merged entity attractive to the banking public," the statement said.
Under a new theme, 'Together we give you more', the statement noted that the merger comes with numerous benefits: including a wider branch network, selection of best user-friendly and robust electronic banking platforms, and a stronger balance sheet.
The new entity, it added, comes with a variety of products and services and several correspondent banking partners and international trade lines.
"In line with our strategic vision, customers will continue to be at the centre of our activities. We are poised to become the bank of choice in excellent customer service.
"We remain committed to delivering enhanced products and services, including Corporate banking, commercial and retail banking, digital banking and trade finance delivered through excellent customer service to our over-160,000 customers in the country, and millions of others across the continent," the statement said.
It also assured that there will be no immediate job-losses as agreed between shareholders.
Rather, it said, as part of the merger process there is an ongoing effort to achieve seamless cultural integration and capacity building to ensure all staff are carried along to reach the bank's vision.
The transaction was overseen by Bora Capital Advisors, an indigenous financial advisory and investment company.
Assets and liabilities before merger
Before the merger, OmniBank served about 125,000 clients via its 29-branch network and 25 ATMs across the country. As of 30 June 2018, it had a total asset size of GH¢603million.
Its total loan volume was GH¢223million against customer deposits of GH¢447million. The company employed about 352 permanent staff.
Sahel Sahara Bank had about 30,000 customers via its 17-branch network and 17 ATMs across Ghana.
It started operations as a licenced universal bank under the trading name 'Sahel-Sahara Bank' on March 25, 2008.
As of June 30, 2018, BSIC Ghana had a total asset size of GH¢623million and its total loan volume was GH¢286million against customer deposits of GH¢477million. It also had 262 permanent staff and the BSIC Group itself has a stated capital of €500m, the stated revealed.