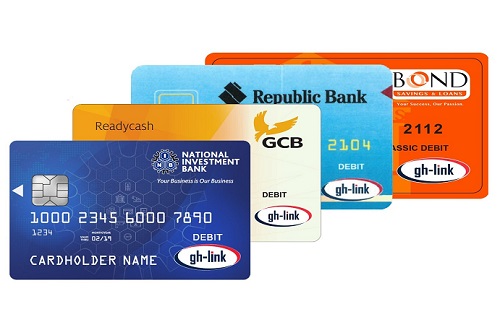 The Ghana Interbank Payment and Settlement Systems (GhIPSS) and popular food chain KFC have teamed up to promote the use of gh-link cards for payments. The move is part of efforts to promote electronic payments and reduce the use of cash.
During the promotion period, anyone who buys from KFC and pays with a gh-link card will enjoy a free product.
gh-link cards are Ghana's domestic scheme cards and are issued by the various financial institutions in the country. gh-link cards have the gh-link logo embossed on them, and because they are domestic cards, their transaction charge is normally lower compared to their international equivalents.
Speaking in an interview, the Chief Executive of GhIPSS – Archie Hesse – said the use of cards for payment is very convenient and a more efficient way of making payments compared to cash. He said the benefits of paying with cards go beyond the individual to affect the economy of the nation. He therefore encouraged the public to use their gh-link cards to make payments wherever they find an outlet or a Point of Sales (POS) device that has the gh-link logo embossed.
Mr. Hesse commended KFC for partnering with GhIPSS to promote the use of gh-link cards for maing payments, and said GhIPSS will continue to collaborate with other merchants and businesses to also offer discounts and prizes to people who pay with gh-link cards. He urged the public to use their gh-link card anytime they visit KFC.
There is a global trend toward the promotion of domestic cards for in-country transactions, and GhIPSS together with the financial institutions in Ghana are also leaning toward that trend.