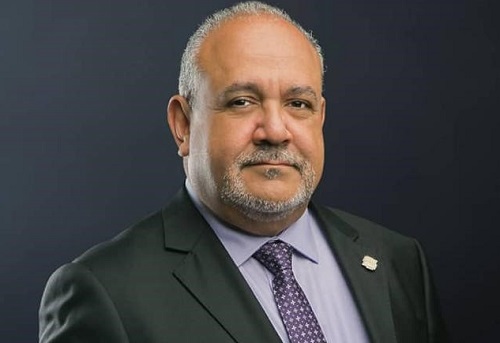 The Managing Director of Republic Bank, Mr, Farid Antar, has stated that Extractive Financing is the hallmark of the Republic Bank Group. According to the Managing Director, the Republic Bank Group has been a major player in the Extractive Sector in the Caribbean for over 180 years with billions of dollars credit exposures and has contributed significantly to the growth of the industry.
This statement was included in a speech delivered on his behalf by the Head of Corporate Banking, Mr. Rodney S. Acquaye, at the Ghana Extractive Conference held at Takoradi last week.
The Ghana Extractive Conference is organized annually by the Sekondi Takoradi Chamber of Commerce and Industry (STCCI) in partnership with Ghana's Ministry of Employment & Labour Relations and International Organizations.
In his speech, the Managing Director also reiterated Republic Bank's commitment to supporting the Extractive Sector especially the local content to develop in Ghana. "Republic Bank (Ghana) Limited, and our parent company, Republic Financial Holdings Limited, are always interested in initiatives that have long term economic and social impact. We are ready and have the financial capacity and adequate knowledge to support players and agencies in the upstream, midstream and downstream of the Extractive Sectors" the Managing Director added.
Mr. Antar added that Republic Bank has over 180 years' worth of experience and also rated BBB+ by Standard & Poor's.
Over the last four years, Republic Bank has been a major partner of the Ghana Extractive Conference. This year's conference was under the theme: The Climate Change and Ocupational Health & Safety. The conference was attended by major players of the Extractive Industry in Ghana and abroad.