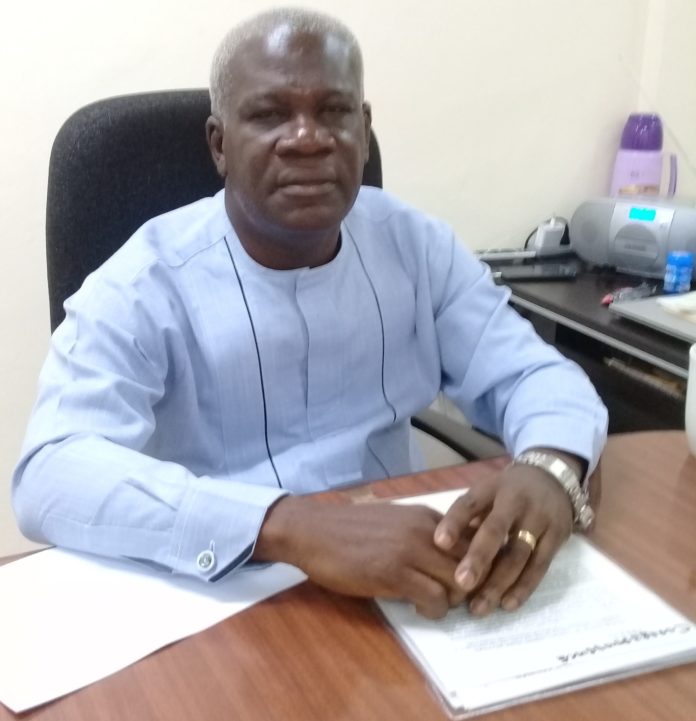 The Industrial and Commercial Workers Union (ICU) has praised government for the recent banking sector reforms, stating that confidence in the sector has been restored.
Mr. Solomon Kotei, General Secretary of Industrial and Commercial Workers Union (ICU), said though about 30,000 employees were affected, government intends to pay off their entitlement by end of the year – adding that "The result is encouraging, since the public and investors can now do business with the banks without fear".
On general economic outlook, he said inflation is still in single-digits and the cedi is also quite stabilised against major foreign currencies.
He noted that the power sector which drives industrialisation also saw a 30% decrease in tariff earlier, but subsequent hikes may have adverse effects on now existing and the 188 new industries to be established under the One District, One Factory (1D1F).
Road and railway networks are still problematic, especially in rural areas, and the ICU urged government to speed up rehabilitation of these vital areas.
The ICU General Secretary explained that governance is a continuum and, contrary to what pertained in past regimes, government is now taking pragmatic steps to complete all ongoing projects it inherited – after vigorous audits to ascertain if they are any adverse findings against them.
On the agriculture sector, he noted: "For several years we have been exporting large volumes of maize and plantain to neighbouring countries, and the markets are flooded with a variety of foodstuffs at a very low price".
On social security, about which labour is very much concerned, Act 766 has also been clearly defined for retirees to take home a lump-sum of money at the end of their service.  He further commended government for averting imminent catastrophe to our fragile forests and water-bodies which were being destroyed with impunity by illegal (galamsey) activities. "The results are encouraging and the operations must be sustained," he said.
The public sector wage bill – which accounts for 65% of our total revenue – is still dicey for the economy, as government contends with a GH¢19 billion budget deficit with donor support all the time. This, the General Secretary said, calls for realisation of the Ghana Beyond Aid concept to offset the chronic budget deficit every year.
Mr. Akotei said government is making significant progress in dealing with the intractable unemployment phenomenon by the formation of Nation Builders Corps (NabCo), Planting for Food and Jobs, and the afforestation programme of planting trees on a massive scale by the Forestry Commission.
The intake of personnel in the military, police, nurses, fire service, teachers etc. has increased considerably, with hundreds of thousands of the youth being employed.
On education, he said government is leaving no stone unturned in constructing more school blocks to accommodate the huge quantum of Free SHS students and to do away with the double-track system. He however called for a review of the fees and curricula of private universities, to ensure they are able to admit a large number of the Free SHS students next year.
Mr. Kotei added that the health sector has not achieved the desire impact regarding expansion of existing facilities, construction of chip compounds, inadequate doctors and paramedics. He called for a review of the NHIS to cover expensive drugs the poor cannot afford.