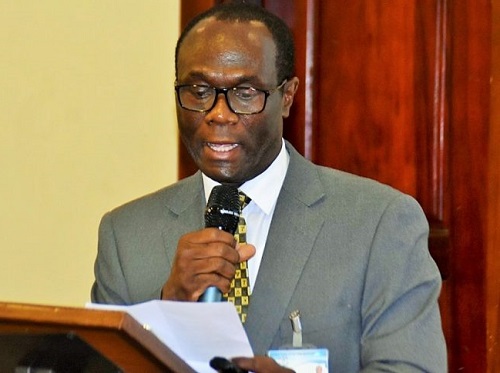 The Director-General of the Ghana Civil Aviation Authority (GCAA), Ing. Simon Allotey, has urged the three existing domestic airline operators to build synergy among them and nine other potential operators currently going through certification if they are to survive and remain competitive.
Africa World Airlines (AWA), PassionAir, and Unity Air are the three domestic operators currently providing scheduled passenger services between Kotoka International Airport and the three main domestic destinations—Takoradi, Kumasi, and Tamale.
However, nine (9) new potential entrants—with five (5) prospective airlines going through Certification and four applications for Air Carrier Licence being processed, Ing. Allotey believes that mergers, takeovers and partnerships are key to the survival of these potential airlines. Failing the above, regulation may be necessary to limit the number of domestic operators in the long-term.
Delivering the main presentation at the 3rd AviationGhana Stakeholders Meeting held in Accra, he noted that the main causes of poor synergy among domestic carriers are: Protectionism, lack of trust, fear of negative synergy, poor Strategy, varying visions, excessive bureaucracy and pride/Ego among others.
"There is little synergy between the operators. There is a need to create a higher level of collaboration and partnerships. For examples, Unity Air with their 30-seat Embraer aircraft could launch a new service – Wa–Tamale–Kumasi, and feed either Passion Air or AWA," Ing. Allotey said.
The benefits of building synergy in the capital-intensive aviation sector has been the key to survival and growth of many airlines in the world. It eliminates duplicate functions and services, helps operators secure better deals from suppliers, higher productivity and efficiency from shared assets, and achieves economies of scale.
Other benefits are: cross-selling to customers of both businesses, access to new distribution channels, brand extensions and opening-up of new geographic markets.
Consumer rights must be taken seriously
Chief Executive Officer of the Consumer Protection Agency (CPA), Kofi Kapito, urged airlines to treat the Ghanaian passenger with the same courtesies extended to other nationals abroad. He called on the Ghana Airports Company Limited to allocate slots for quick pick-up of passengers at the Kotoka Airport without parking, as happens in other jurisdictions.
The annual AviationGhana Stakeholders Meeting is organised by AviationGhana, an aviation-oriented PR organisation and online news portal, in collaboration with the Board of Airline Representatives Ghana (BARGH) and under the auspices of the Aviation Ministry headed by Mr. Joseph Kofi Adda.
The objective of the annual meeting is to bring stakeholders in the aviation sector under one roof to discuss issues of mutual interest. This year's meeting was under the theme 'Building Synergy for Sustainable Growth in Aviation'.