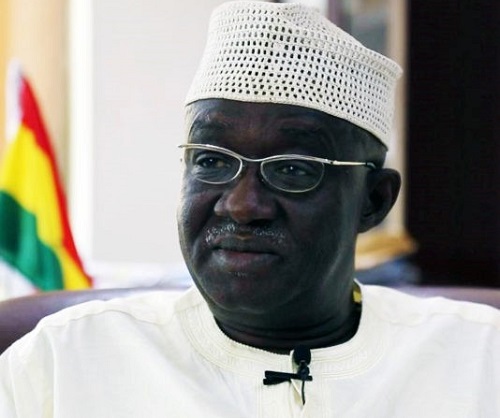 Today, Thursday, September 5, 2019, marks a special milestone in the history of the country's aviation industry, as two major airlines start daily services to regional and international routes they are already servicing.
Indigenous Ghanaian airline Africa World Airlines (AWA) is to start a daily service between Accra and Monrovia/Freetown today, Sept. 5, 2019.
South African Airways (SAA) will also now operate direct flights from Accra, Ghana, to Dulles International Airport, Washington DC, starting today September 5, 2019.
The increase in flight frequency by SAA, which started operating the route in August 2015, is expected to provide more travelling options for Ghanaians flying to the United States of America – especially the Washington DC area.
AWA's increase in the 6 x weekly service to daily operations between Accra and Monrovia/Freetown, according to sources, is to meet increasing demand on the route and deepen connectivity in the sub-region. This also fits into AWA's West Africa expansion plan.
Of significant importance domestically is the start of commercial operations between Accra and Wa, Upper West Region – a route that has not been serviced by any airline in years – starting October 15, 2019.
This is expected to ease the travelling difficulties of individuals, businesses and government officials who often travel between the two capitals.
With the introduction of this new service, AWA will be the only domestic airline operating flights between Accra and four domestic destinations—Takoradi, Kumasi, Tamale and Wa—as well as regional flights between Accra and Lagos, Accra-Abuja, and Accra-Monrovia-Freetown-Accra. The airline is also expected to announce its Accra-Abidjan service later this year.
Ministry's statement
The Aviation Ministry in a statement issued on Wednesday, September 4, 2019 said: "As part of government's commitment to promoting seamless air travel and connectivity within the country, the Wa Regional Airport will be open for commercial flights by Africa World Airlines (AWA) on 15th October, 2019.
The commencement of commercial flight operation operations to the Wa Regional Airport is due to the successful testing and confirmation of the Pavement Conditions Number (PCN) of the runway, and other facilities that meet international standards of safety".
The statement, signed by the sector minister Joseph Kofi Adda, added that: "This feat has been achieved in collaboration with the Ghana Airports Company Limited (GACL), the Ghana Civil Aviation Authority (GCAA) and local airlines operating in the country".