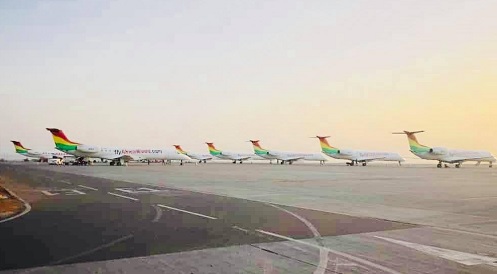 The Head of Commercial at Africa World Airlines (AWA) Richard Kyereh, has indicated that the local carrier is 'ready and willing' to fly to new airports in Ghana.
Accord to Head of commercial at AWA, statements circulating in the media that AWA is not willing to fly to new airports in Ghana are simply inaccurate.
AWA has constantly reiterated its position to the Ministry of Aviation, Ghana Civil Aviation Authority (GCAA) and Ghana Airport Company Limited (GACL) that they are ready and willing to operate to any new airport in Ghana on condition that they meet the required international standards to accept their aircraft.
"To this point, GACL in particular has delayed the opening of Wa and Ho airports for reasons that are unclear to us, despite multiple requests from our side to expedite the process".
In an interview he pointed out that, similar request to extend operating hours at Tamale airport to allow evening flights have not been favorable option as yet and as the largest indigenous airlines in Ghana, AWA remains committed to the domestic market and improving air connectivity for all Ghanaians throughout the country.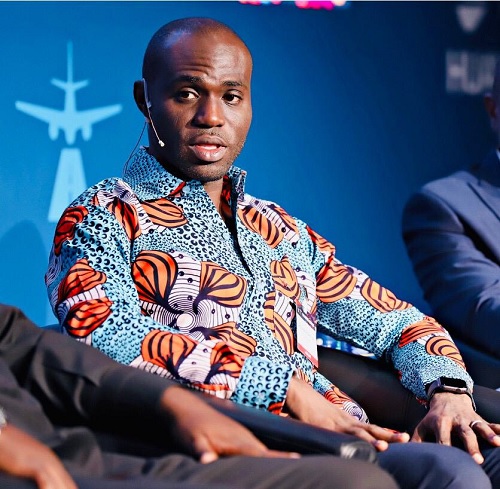 In a related development and an earlier interview, ranking member on the Road and Transport committee, Kwame Agbodza was urging government to provide incentives for indigenous airline like AWA to fly to Ho airport which had been completed and not in use.
According to the Adaklu lawmaker, the Aviation Minister had reveal that with the completion of the airport, to activate it for its use has to do with convincing the domestic airlines to ply that route.
Mr. Kwame Agbodza pointed out that the former Aviation Minister Cecilia Abena Dapaah in April of 2018 visited the Ho airport and expressed her satisfaction and noted that the airport would be activated soon it has been more than a year now.