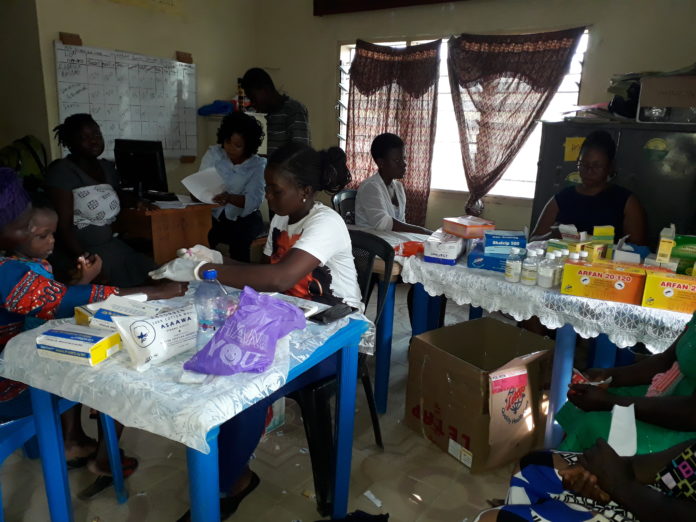 Asa Savings and loans Limited (Inchaban Business Center) in the Sekondi-Takoradi Metropolitan Assembly (STMA) has organized a free health screening exercise for clients and communities the company's operational area.
The screening exercise, forms part of the ASA's corporate social responsibility. They were screened in malaria, sugar, blood pressure, among others.
In an interview with the B&FT, Mrs. Helena Adoma, a Health Practitioner at the screening mentioned that over 200 people have been screened in malaria, typhoid, cholesterol among others.
She said most of the people who came for the screening
were diagnosed of blood pressure which was high, general body pains and few traces of malaria.
She noted that some of the parents within the company's operational area do not take good care of their children when they are sick.
She advised them to take the children to the nearest health center when they are sick and not to wait until health screening exercise before they send their children for check-up.
"Since most of them are grown-ups they need to check on their diet, take more rest and do routine check-ups to know their health status" she added.
Madam Getrude Nuworbor, Branch Manager at the Inchaban Business Center said the company has been organizing free screening for the communities in which its operates throughout the country for good health care delivery.
"We share our profit with our clients and this is part of our corporate social responsibility" she added.