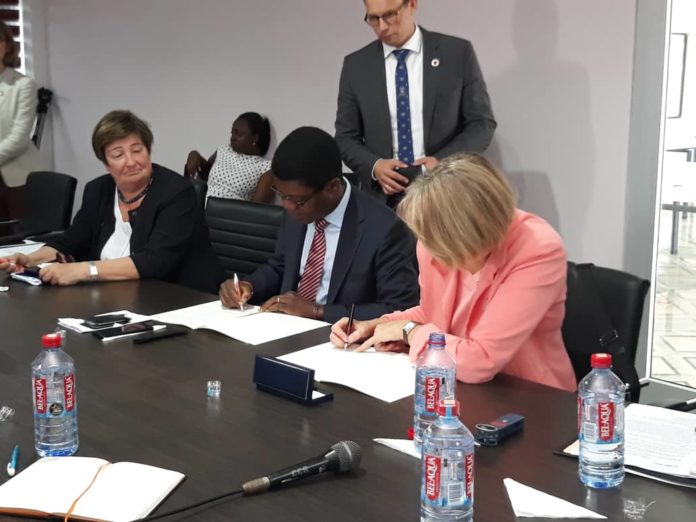 The African Institute of Mathematical Sciences (AIMS) Ghana and the Government of Germany have signed a partnership agreement to strengthen the capacity of scientific and mathematical research in Africa.
With funding of €10 million, the five-year partnership is aimed at strengthening research programs in areas such as immunology, public health, financial markets, technology as well as enable the ability of research scientists across Africa and between Africa and Germany.
It is also aimed at supporting doctoral and post-doctoral students in mathematical science research fields.
In an interview, Mr. Thierry Zomahoun, President and Chief Executive Officer of AIMS Ghana noted that the partnership between AIMS and Germany begun in 2012, when the first German Research Centre was set up at AIMS.
He said it was a strategic choice to partner the German Ministry of Education and Research and exchange with them what they have done in the past.
"We are not going to copy and paste what they've done for decades in Germany across Africa but we are going to put whatever we got from them in terms of inspiration and collaboration to be able to contextualize this across the continent in Africa."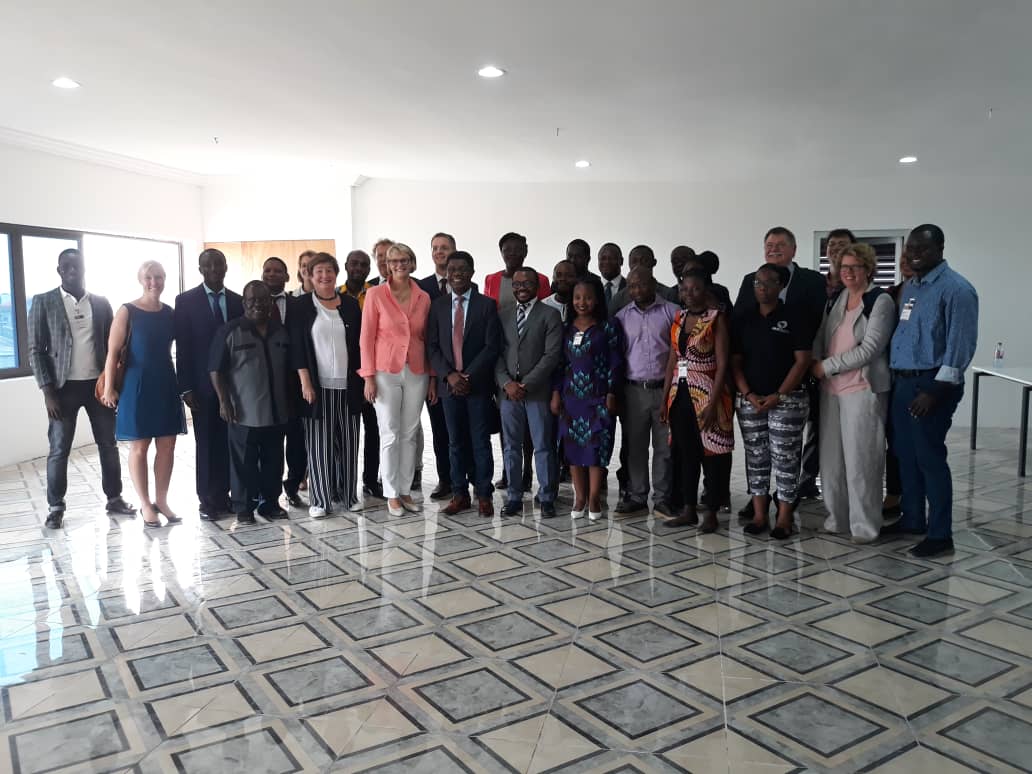 "So building this around research programmes and institutions in Africa and in Germany, support for doctorial and post doctorial students, is something that we genuinely believe is needed for the development of the continent," he said.
Mr. Zomahoun emphasized that AIMS will continue to work with the German Government to sustain mathematical science research to attract young Africans in the Diaspora to come back home and do research.
He revealed that the centre is going to be in Ghana because all the research programs are stationed in Ghana.
"We have one more coming and the reason being that we don't want our research scientist to be stationed in the West. Because it is so important to build a global ecosystem of knowledge and research sharing but ultimately they have to be here to run the workshop of awareness and train to raise interest in the private sector so that they know what is happening", added Mr. Zomahoun.
He called on the Government of Ghana, multilateral institutions and the African private sector come on board because " the research outputs is going to be revolutionary for their businesses".
In her remarks, German Minister of Education and Research, Anja Karliczek said the German government has been impressed by the output of AIMS Ghana.
She said: "It is wonderful to see such a close partnership of AIMS Institutions in Africa working to foster the science and mathematics education and research. What is important to us is that education always plays an important role in our cooperation with African countries".
The German Minister said the German Government, through its agencies has established scientific research sites within four AIMS centres across Africa.
She assured that: "We will be setting up five more research centers at other AIMS sites to ensure sustainability. This means that we intend to ensure a continued assistance even when the entire assistance funding from Germany is no longer possible".