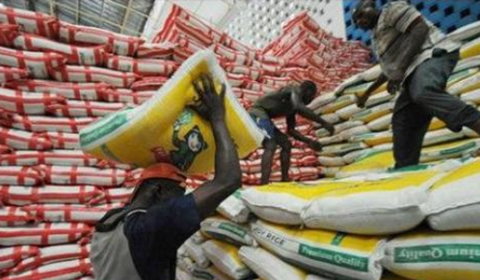 The country is expected to reduce its rice and maize imports by an estimated US$170million, with completion of the Pwalugu multi-purpose project in the Northern Region.
An estimated US$1,162million of rice and US$16million worth of maize was imported in 2016. The importation of these important agro products, however, were reduced in 2018 following success of the planting for Food and Jobs Programme.
Ing. Kwaku Wiafe, Business Development Manager of the Volta River Authority (VRA) said with completion of the project, the country will reduce its importation of rice and maize by 16 percent and 32 percent respectively. This translates into about US$170million of savings.
The project, which is part of the Sinohydro deal, comprises a hydropower generating station, dam and irrigation. It is estimated to cost US$300million and is expected to be completed in the next three years.
After completion, the Pwalugu Hydro Power Generating Station will produce 60MW of energy and in addition control floods as well as be used for irrigation to ensure an all-round farming in the northern sector of the country.
The project will result in the development of a 20,000hectare irrigation scheme, the largest in the country, and boost agriculture and other economic activities in Upper and North East Regions.
Ing. Wiafe, speaking at the Pwalugu Multi-Purpose stakeholder engagement meeting in Accra, said the project will increase access to electricity in the northern sector by 90 percent, as it will improve voltage and reliability of power supplied to NEDCo.
"It will reduce the frequency of floods downstream and avert the destruction of lives and properties. The current project-design strikes the best balance among the project benefits of hydropower, flood control, irrigation and environmental and social impacts," he said.
Mr. Emmanuel Antwi-Darkwa, the Chief Executive Officer of VRA, said the irrigation scheme will boost agricultural production and form the basis for agro industries, including revival of the Pwalugu Tomato Factory.
It has the potential to produce 117,000 tonnes of rice and 49,000 tonnes of maize. Other crops that will benefit from increased production include onion, tomatoes, sweet-potato, sweet pepper and watermelon, he added.
"This will promote agricultural production and attract large-scale commercial farms, supported by smaller scale outgrowers, which no doubt will greatly impact on government's flagship programmes of 'One District, One Factory' and 'Planting for Food and Jobs'," he said.
The multi-purpose project also has the potential for smaller irrigation schemes around the reservoir, fish farming that will improve livelihoods and create jobs.
He said in such projects there will be a need to resettle local communities to make way for construction of the dam and reservoir.
According to Mr. Antwi-Darkwa, this is the point where opinions diverge and in some cases have led to the stalling of many projects.
He therefore urged stakeholders to treat issues of resettlement with extreme sensitivity, and in conformity with the cultural norms and tradition of the people.