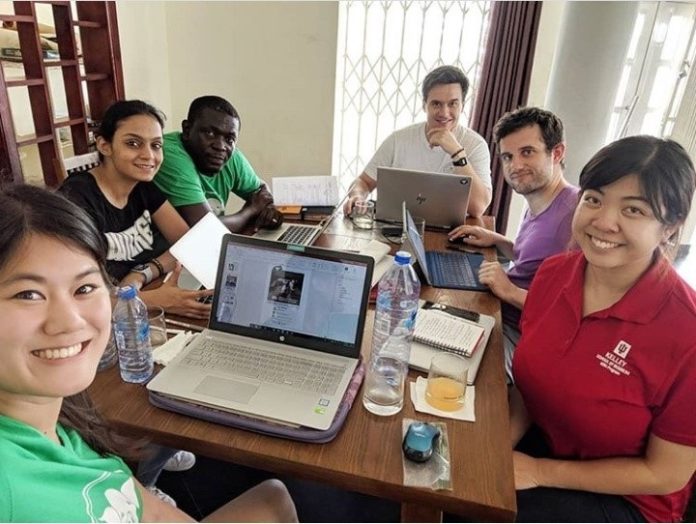 Tilly's Farm, a fast growing local farm, hosted a team of MBA students from Indiana University's Kelley School of Business in the United States under the Global Business and Social Enterprise (GLOBASE) to learn about innovative business practices from the leaders of tomorrow's businesses.
Under the programme, students communicate with selected local businesses and NGOs for two months to help improve business operations and practices to help strengthen the Ghanaian economy and community.
Maxwell Hammond, the Director of Tilly's Farm, noted that companies such as Tilly's Farm are looking to learn from these future business leaders about how to efficiently supply quality domestic pork products in the Greater Accra Region.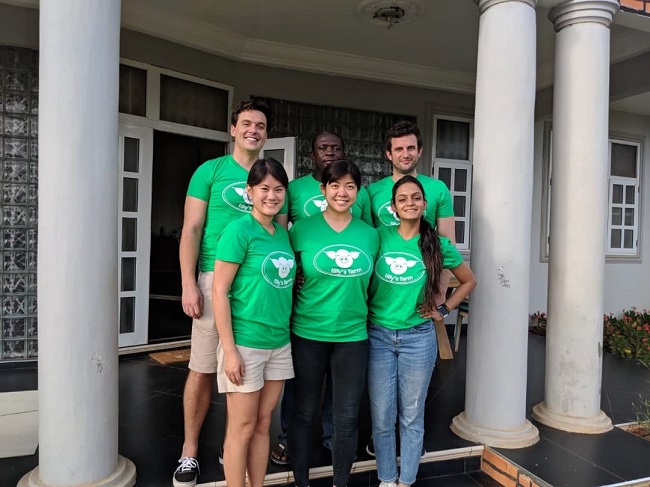 In addition to touring Tilly's farm new operations facility, which is currently under construction and includes a 20-foot chiller, smokehouse and an ultra-modern meat processing area, the MBA team met daily with Mr. Hammond, while interacting with customers to better understand the value proposition of Tilly's Farm products.
The team also deliberated on the functionality of the new facility, slated to open in April 2019, and will increase cold storage capacity to 20 tons, decrease delivery times by 75percent to better serve customers, and allow Tilly's Farm to expand its product line to include smoked meats such as bacon.
The students also learned about best practices in animal husbandry employed by Tilly's Farm through visits to the Animal Research Institute, one of Tilly's Farm's collaborators, and the Tilly's Farm piggery in the Yilo Krobo District in the Eastern Region of Ghana.
The programme has been an enlightening experience for both parties with Mr. Hammond noting that working closely with the team from the Kelley Business School over the past few months has been of immense help to Tilly's Farm.
"The in-country part of the programme was especially rewarding as it reaped the benefits of work that was put in over the period. We are happy at the opportunity to have been part of GLOBASE 2019 and look forward to much more of such collaborations," Mr. Hammond added.
"It's been great working with Maxwell and learning more about Tilly's Farm as well as Ghanaian culture and economy in general" said one of the Kelley MBA students.
"Tilly's Farm has a solid operation in place and it's clear from talking to their staff, suppliers, and customers that they not only offer top-notch service and quality, but also are quickly becoming one of the region's go-to producers and experts in pork.  They have a lot of exciting developments in the pipeline and our team is looking forward to what's in store!"
Tilly's Farm has been serving the Greater Accra Region since 2005 and their pork products can be found in restaurants and hotels in the area as well as purchased at the Tilly's Farm retail outlet in Osu.