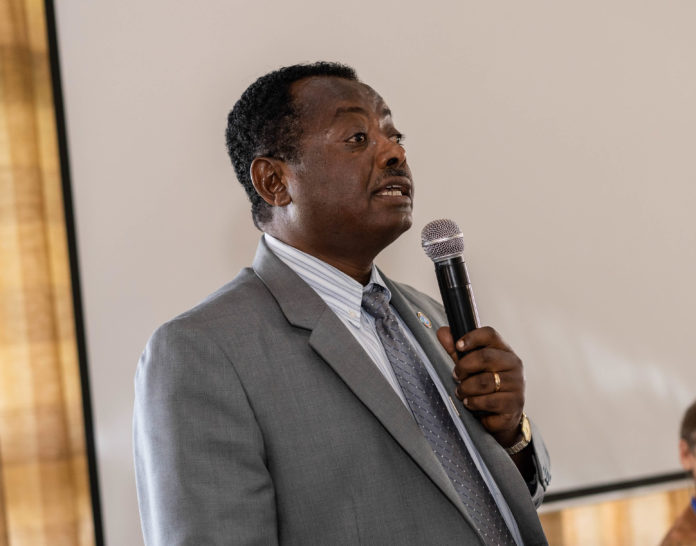 The Food and Agricultural Organisations's (FAO) Assistant Director-General and Regional Representative for Africa, Abebe Haile-Gabriel, has warned that the continuous declining of agriculture productivity among many Africa countries will deprive the continent from eliminating poverty.
"Most of the people in Africa are engaged in agriculture activities such as crops and livestock and the productivity of this sector has been very low for some time now.
"So, if majority of the people are engaged in agriculture and the productivity of the 'sector is low in terms of performance then it is affecting their incomes, if this happens for a very long time then we will find it very difficult to eliminate poverty in Africa," he told the B&FT on the sidelines of a workshop on Strengthening the Use of Poverty Analysis to Achieve SDGs 1 and 2.
The workshop, which was jointly organized by the FAO and the International Food Policy Research Institute, is aim at strengthening capacities to use rural poverty analysis for policy and programme design.
Mr Haile-Gabriel said the natural resources, which form the base for agricultural production, have been degraded, and this has contributed to the rising poverty on the continent.
"We should look at poverty eradication in a more holistic approach and therefore the need to bring different sectors together in a coordinated manner.
If agriculture has to improve with productivity then we need to do more on infrastructure, that's road networks, electricity because we want to mechanize agriculture. We should also work on trade and market, so we are talking about different stakeholders coming together to make it work.
So we need to appreciate the role of different stakeholders in addressing this in a holistic and comprehensive manner but most importantly the political will and leadership towards making it happen," he added.
He said the recent FAO report published on the State of Food Security and Agriculture in the World shows that there hasn't been a decline in poverty but rather there is an increase in the number of people who are faced with hunger and malnutrition, saying "if this trend is allowed to continue we are not meeting the SDGs."
The report estimates that over 2 billion people, mostly in low- and middle-income countries, do not have regular access to safe, nutritious and sufficient food.
Mr. Haile-Gabriel, however, commended the Government of Ghana for some initiatives such as the Planting for Food and Jobs, One District one Warehouse, which are geared towards boosting agricultural production and income of rural people.