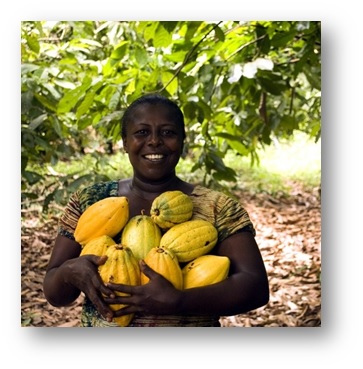 Chemico Limited, a foremost agrochemical firm, is set to reaffirm its commitment to the welfare of cocoa farmers in the Western Region through the execution of a free health screening outreach programme.
The exercise, backed by the Cocoa Health and Extension Division of COCOBOD (CHED), is set to come off on Thursday, November 28, 2019 at Wasa Akropong in the Western Region.
"We are delighted to be able to extend this CSR gesture to our esteemed farmers in the Western Region, specifically Wasa-Akropong. Indeed, Wasa Akropong and its adjoining towns are noted for their enormous contribution to cocoa production in this country; that is why we made the decision to take the initiative to this important cocoa farming hub.
"Going forward, we are confident that other key cocoa producing areas in the country will also benefit from subsequent editions of this noble initiative," said Kwame Obeng Agyina, Technical Consultant at Chemico Ltd.
Thursday's exercise, he noted, is structured as a free health screening cum mini-fair. While the screening exercise will focus on examining the health status of some 4,000 farmers, a mini-fair designed to give sponsors an opportunity to exhibit their products and promote adherence to proper input application will also take place simultaneously.
The project will also explore a wide range of issues, including market linkages, financing, best practices in agrochemical use, impact of climate change on the environment, impact of negative farming practices, focused training and capacity building sessions.
In furtherance of its commitment to cocoa farmers, he said, Chemico will absorb the cost for the initiative's maiden edition, designed as an end-of-year gesture for cocoa farmers.
As part of the main event structure, CHED /Chemico Ltd. representatives will sensitise farmers on the importance of strict adherence to stipulated guidelines for the safe administration of agrochemical products, and the hazards that could result from improper handling of such products.
The company's efficacious headline products like Cocofeed, Akate Master and Cocosett will be made available to farmers at discounted prices to encourage snap-sales.
Project Rationale
The cocoa sector is a significant area that provides sustainable jobs and food for millions of Ghanaians. Over the years, however, climate-inspired challenges coupled with poor management on the part of farmers have led to a myriad of challenges for the sector. The project therefore seeks to rapidly improve the health of cocoa farmers, and consequently improve their capacity for better performance.
Chemico Limited is a wholly Ghanaian-owned firm, established in 1976 as a management buy-out of the Agency and Distribution interest of ICI Ghana. ICI had been established in 1959 to formulate and distribute the remarkable cocoa insecticide Gammalin20 ('PP Kumakate')
It was the first company to own and operate a fertiliser blending plant in Ghana for the provision of specific fertiliser grades for specific crops.
As a leading agrochemical formulator, the company is also proficient in the formulation of insecticides and foliar fertilisers, as well as repackaging agrochemical powders and liquids.
"Inspired by a pledge to prioritise innovation and respect for the environment, Chemico Ltd. has consistently demonstrated its standing as Ghana's foremost agrochemical firm by providing farmers and other allied stakeholders with relevant products," Mr. Agyina added.