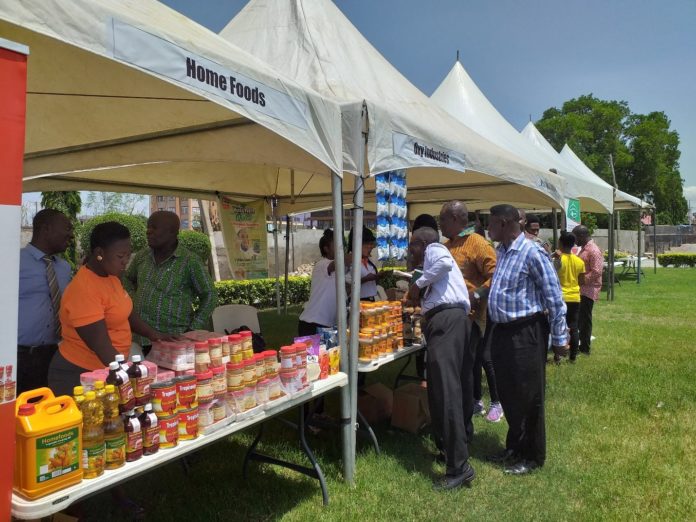 The Association of Ghana Industries (AGI) has opened its maiden edition of the SME market fair in Accra, near Dansoman, in a bid to provide a platform for small businesses to showcase and market their products.
Commenting at the 4-day fair, CEO of AGI Seth Twum-Akwaboah said the decision to organise the event came from the fact that AGI wants to move away from only playing an advocacy role for local businesses, to introducing programmes that will provide opportunities for entrepreneurs to network and build up their clientele base.
The Director of Value Chain and Logistics at the Ministry of Trade, Papa Kow Bartels, lauded the move by AGI and urged all SMEs to take advantage of it to grow their customer base. He further advised the SMEs to incorporate values into their businesses that will endear customers to them.
"As an SME, you should do a lot of listening and think of introducing technology in your business. Be dependable and deliver on time. Always explain to your customers if you can't deliver at the time you promised, because your credibility is as stake," he said.
Also at the programme was the Vice-President of AGI, Humphrey Ayin-Darke – who called on SMEs to show commitment and hard work, and produce high-quality products which can compete with imported ones. He assured them that the AGI will continue to support entrepreneurs in whatever possible way it can to speed-up their growth and development.
He, however, called on government to address the current power challenges as they have started taking a toll on the operations of small businesses.
He further decried what he calls a distortion in the operations of local industries, over the announcement of reductions in benchmark values at the ports; saying it has created unfair competition for local manufacturers, as importers will take advantage and flood the market with cheap goods.
He added that the AGI will remain committed to introducing programmes that will help the growth of businesses; and will continue engaging government to introduce policies which will better the business environment for small businesses.