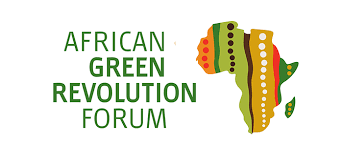 This year's African Green Revolution Forum (AGRF) will be held in Accra, September 3-6, and will feature The Agribusiness Deal Room – where companies seeking capital will be matched with potential investors, partners and funders.
Founded in 2006 following a call by the late Kofi Annan, the AGRF has grown over the years into what is widely considered the world's premier forum for African agriculture, bringing together stakeholders in the agricultural landscape to take practical actions and share lessons that will move African agriculture forward.
Under the leadership of President Nana Addo Akufo-Addo and the theme of 'Grow Digital: Leveraging digital transformation to drive sustainable food systems in Africa", the 2019 AGRF will offer an opportunity to seize the moment and leverage the digital revolution that offers many new innovations and breakthroughs which are allowing the African continent to more efficiently and sustainably unlock the full potential of its smallholder farmers and agribusiness sector.
The 2019 AGRF will be attended by more than 2,200 delegates and high-level dignitaries, including current and former Heads of State and Government; Agriculture and Finance Ministers; central bank Governors; eminent leaders of global and regional development institutions; top industry captains from the national, regional, and global private sector; mobile network operators; tech leaders and agri- preneurs; and lead representatives of farmer organisations and key non-governmental implementing partners.
The objective of the Agribusiness Deal Room is to support AGRF in driving new business deals and commitments that benefit agriculture transformation. It will facilitate substantive dialogue and connections around agriculture investments among key stakeholder groups, enterprises, governments, investors and AGRF partners. Agribusiness companies will be able to meet investors and other partners in order to access finance, mentorship, and market-entry solutions to support their growth.
The Agribusiness Deal Room will also create opportunities for governments to present investment opportunities and outline their investment incentives.
"AGRF is a great opportunity to link with new partners to unlock additional resources for the private sector. We expect to attract hundreds of investment opportunities and are particularly keen to get local Ghana-based agribusinesses involved," said Forster Boateng, AGRA's Head for West Africa, at a breakfast event to present the AGRF and agribusiness Deal Room opportunity to Ghanaian entrepreneurs.
The Agribusiness Deal Room is expected to drive close to 500 successful connections and meetings between capital seeking enterprises, investors, financial institutions, government institutions, and anchor buyers during the AGRF.
AGRF is a partnership of institutions that care about Africa's agriculture transformation. The AGRF Partners Group comprises a coalition of 21 leading actors in African agriculture – all focused on putting farmers at the centre of the continent's growing economies.
Partners currently include the African Union Commission (AUC), African Development Bank, African Fertilizer and Agribusiness Partnership (AFAP), Alliance for a Green Revolution in Africa (AGRA), the Bill & Melinda Gates Foundation, Corteva, and the Centre for Agricultural and Rural Cooperation (CTA).
The rest are the Food and Agricultural Organisation of the United Nations (FAO), Grow Africa, International Development Research Centre (IDRC) of Canada, International Fund for Agricultural Development (IFAD), Mastercard Foundation, NEPAD Agency, OCP Group, Rockefeller Foundation, Southern African Confederation of Agricultural Unions (SACAU), Syngenta, UK Department for International Development (DFID), UPL, US Agency for International Development (USAID), and Yara International ASA.
At a private sector business breakfast meeting in Accra on August 1, Foster Boateng – interim Regional Head for West Africa, AGRA – said in the first 10 years of AGRA's journey to achieve a uniquely Africa Green Revolution, AGRA focused on improving the productivity of farmers by enhancing access to quality seeds/planting materials, fertiliser, markets etc., as well as, strengthening the capacity of African universities and research institutions to enhance crop-breeding and soil health.
Though they recorded remarkable success, Foster Boateng observed, it was not enough to achieve the green revolution they sought; therefore, AGRA came to the conclusion that the impact could be achieved faster by supporting countries to drive and deliver their own transformation.
The five-year strategy is therefore premised on lessons learnt from the previous 10 years, he added.