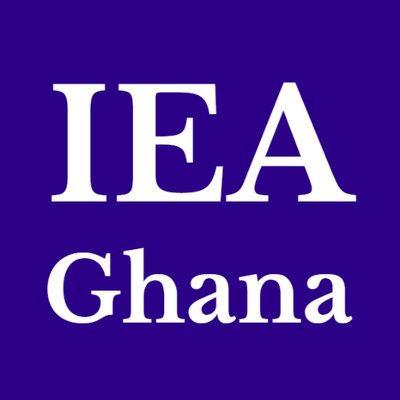 Ghana's over-liberal trade policy, coupled with the recently-introduced African Continental Free Trade Agreement (AfCFTA), could increase the spate of dumping from developed economies and stifle growth of local industries, the Institute of Economic Affairs (IEA) has said.
"Excessive influx of imports must be checked by revisiting Ghana's overly-liberal trade policy needs and introducing interventions as necessary, including in the form of appropriately-structured tariffs and quotas to check dumping and to ease the burden on domestic companies and allow them to grow," the economic think-tank said.
Dr. John Kwakye, Director of Research, IEA – delivering policy recommendations from a survey on Business Constraints and their Effect on Confidence and Performance – explained that trade liberalisation has created a market failure that clearly needs official intervention to correct.
The survey was presented to stakeholders including government and its agencies, civil society organisations, financial institutions, media and others. The event was under the theme 'Advancing the Cause for a Favourbale Business Environment through Advocacy'.
"Many of these goods are 'dumped' on the country through unfair trade practices, including subsidising the goods in home countries to keep prices low. The effect from excessive inflows of much cheaper imports is to render our domestic companies uncompetitive, thereby stifling growth," he added.
Other recommendations from the survey include measures to fight high cost of raw materials, high cost of credits, low or insufficient domestic demand, high utility tariffs, a volatile or unstable exchange rate, high taxes and charges, inefficient regulatory environment, unstable power supply; and there is need to streamline the acquisition of licences and permits to conduct business.
On high cost of raw materials, the IEA opined that the problem has to be addressed through a comprehensive set of policies supporting production of raw materials and other inputs domestically, to feed companies and reduce their operational costs.
Touching on the high cost of credit, in his presentation Dr. Kwakye said the challenges need to be addressed through a multi-faceted approach – involving policies to improve operational and management efficiencies of banks, reduce lending risks, reinforce regulation, and ensure durable macroeconomic stability.
High utility tariffs, he added, can be abated by restructuring utility companies to improve their management efficiencies and reduce their operational losses. "A stable macroeconomic environment will also contribute to keeping their cost –and therefore tariffs– down."
The way to ensure stability, if the currency depreciates, Dr. Kwakye noted, is to transform the Ghanaian economy to be capable of producing high value-added exports and to reduce demand for imports through expansion of the domestic industrial base.
"The way to ease the burden of high tax charges on businesses is to address lapses in the tax system: including by expanding the tax base, checking non-compliance, reducing exemptions, and plugging the numerous tax leakages," he added.
Ghana's regulatory environment, he added, needs to be improved to ease the burden on businesses.
"This requires shortening the time and streamlining the process for registering businesses, including the use of more automation.
"There is also a need to ensure stable power supply to support business activities. This will require, among others, a complete overhaul of the power sector – including by ensuring availability of adequate generation capacity, improved management, and generation diversification to ensure more stable power for both businesses and households," he noted.