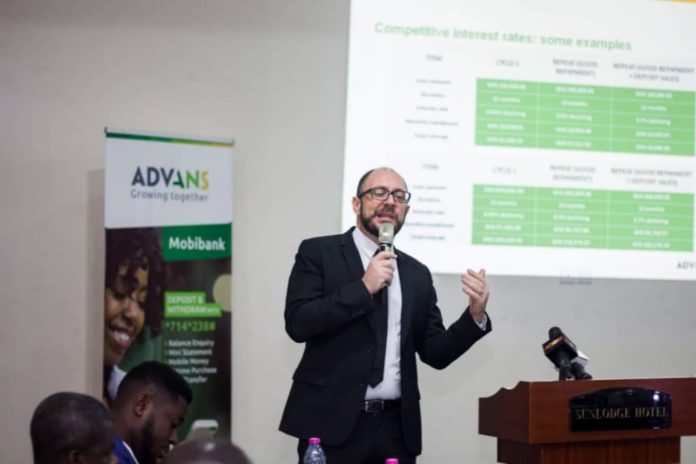 As part of its 11th anniversary celebrations, Advans Ghana Savings and Loans has held its biannual SME breakfast meeting to engage and educate clients in the Small and Medium Enterprise(SME) sector.
The breakfast meeting was also aimed at aiding the customers to properly access finance to boost the activities of their businesses.
In an interview, CEO of Advans Ghana Savings and Loans, Mr. Olivier Bailly-Béchet noted that Small and Medium Enterprises has a great potential of boosting revenue in the country and therefore deserves the needed attention and support to scale up.
He said "There are key levellers of development of the country and SMEs are one of them. We want to help them to have proper access to finance, discuss and meet them at the point of their needs. These SMEs are creating wealth and jobs and it is important to support them because they face huge challenges especially with funding."
The CEO added that Advans Ghana deems it an honour and emphasised the company's commitment to support the SME sector in the country through client engagements.
"We are a committed to a positive and lasting impact to build a better future for businesses. We are innovative in our approach so we make the lives of our clients easier with our mobile banking services and officers in the field. In the near future, we will have our digital loans available as well", added Mr. Olivier Bailly-Béchet.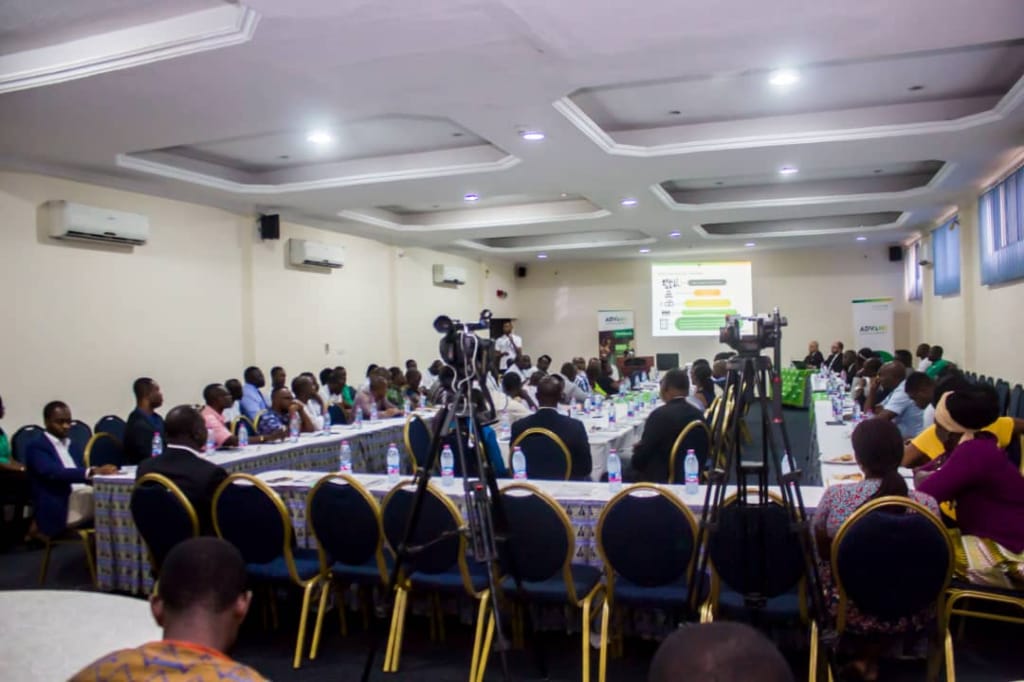 On his part, Chief Business Development Officer of Advans Ghana, Mr. Giorgi Samadashvili noted that Advans Ghana believes in developing the SME sector is a key aspect of Ghana's development.
He said "We try to work with the SMEs, in terms of formalisation, to provide the requirements which are more flexible from others. They don't have to save with us first, they can apply by walking in. We have additional services for our loyal clients which include interest rate reductions".
Touching on how industry should approach SME financing, he noted that the main challenge for SMEs is access to funding.
Mr. Giorgi Samadashvili industry players must try to work with the financials and book keeping records of the SMEs that approach them and work around it because getting a collateral is not always a good idea. He said it often serves as a rigid requirement that usually prevents the SMEs from growing.
"Industry players must try to work with what the SMEs have and not be too rigid in requirements in terms of collateral. Work together with the client and start with what they have and grow together with them, teach them to make them more ready. At Advans Ghana, we tailor our services with the SMEs that approach us, in terms of repayment schedule or whatever model that would best work for us all".
He advised SMEs to therefore keep detailed records of their businesses because it makes it easy for financial institutions to have evidence of documentation and help access expenses and revenue of the business.
He again noted integrity is a key characteristic that SMEs need to possess in order to have long lasting relationship with financial institutions.
"We must work together with them by checking in on them to make sure that the facilities they take are used for their appropriate purposes and if they need extra funds, we try to support them so they don't divert funds. So financial institutions should have a closer relationship with SMEs to avoid diversion of funds", he added.
About Advans Ghana
Advans Ghana Savings and Loans is licensed by the Bank of Ghana and started its operations in October 2008. Advans Ghana has since opened 19 branches in seven regions and serves more than 55,000 clients. Advans Ghana is an affiliate of the Advans Group.
With a share capital of €67 million, the group's shareholders are major international Development Finance Institutions including European Investment Bank (EIB), KFW, The Netherlands Development Finance Company (FMO), CDC Group plc, FISEA [AgenceFrançaise de Dévelopement (AFD Group)] and International Finance Corporation (IFC).