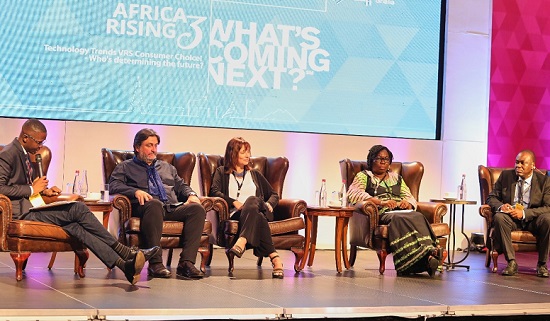 A brand expert and design consultant has urged regulators and lawmakers in the country to adopt country-specific measures to regulate brands, especially alcohol and tobacco products.
According to Ron Cregan, Founder of Endangered Species, instead of resorting to a fear approach there should be intensive public education on responsible consumption: "You cannot regulate influences. I would like to see education in the schools about alcohol consumption to enable people take responsibility and help people to regulate themselves rather than putting fear in them".
Mr. Cregan was speaking in Accra at the 3rd Africa Rising Conference organised by the International Advertisers Association (IAA) in collaboration with the Advertisers Association of Ghana (AAG), and added that there should be better ways of protecting public health and safety other than using the fear approach.
The conference was on the theme Technology Versus Consumer Choice – Who's determining the future?', and brought together local and international experts and regulators to shape the future of advertising and branding in Africa.
Mr. Cregan was speaking on the topic 'Brand Blocking, Regulations and Implications on new categories', and added that the use of draconian legislations is no longer effective.
"Brand identity is a fundamental right for brand owners, and proposed government measures will have a devastating impact on global brands – including much-loved favourites which are part of our cultural heritage, as well as artisan producers who will be denied the right to express their identity," he further indicated.
Additionally, he said, producers of alcoholic beverages should also create positive and educational messages to help change consumer behaviour.