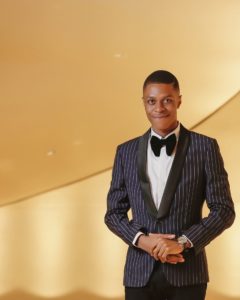 The 8th Edition of The Business Start Up Clinic Access Bank's W-nitiative, will introduce new experiences like the W-Pitch, which will provide access to funding for winners of the pitch.
For two years, The Business Start UP Clinic (TBSUC) has fleshed out its goal to inform , inspire and provide business strategies and networking opportunities to budding entrepreneurs.
Participants will also enjoy networking and mentorship zones with thought leaders. Keynote speaker Josephine Eva- Arthur of Access Bank, w illbe graciously flanked by thought leaders for this "Deeper Conversations" edition of TBSU C; CEO of PASL, Mr Derrick Seyram, Vormawor, Prince Akpah of Avance Media, Esinam Seade of Essydel/Investfield Africa and Aisha Ayensu of Cristie Brown.
The Business Start Up Clinic; Deeper Conversations comes off at the head office of Access Bank, Ghana. This year, TBSUC hopes to help entrepreneurs bridge the gap between knowledge and practice.
Over the years, TBSUC has attained many successes as it has seen participants scale up their businesses, develop amazing projects and build meaningful partnerships.
Having started out in Ghana as a biannual event to encourage entrepreneurship and raise top notch business leaders in Africa, TBSUC has held two editions in Kenya and will now continue as an annual event in both countries while exploring m ore grounds.
TBSUC is a flagship event of Platinum Africa Solutions Limited (PASL) created to serve as a one- stop shop boutique event targeted at entrepreneurs, students and working professionals, w ho are ready to access viable business strategies from successful entrepreneurs and find more inspiration to keep running their various ventures.