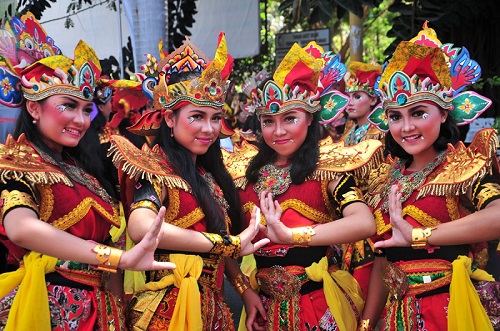 A country with a deep seated culture, the love of people and the ocean engrained in its DNA, this South East Asia country reveals the marvel of nature to its people and the many thousands of tourists that visit every year.
Indonesia remains one of the strongest South East Asian country economically. Indeed, it's 2018 Index of Economic Freedom score is 64.2, making its economy the 69th freest in the Index.
The report notes that the country's overall score has increased by 2.3 points, with solid improvements in business freedom, monetary freedom, and judicial effectiveness more than offsetting lower scores for government integrity and fiscal health.
Indonesia is ranked 15th among 43 countries in the Asia–Pacific region, and its overall score is above the regional and world averages.
The Indonesia government, as part of its plan to attract more investments from abroad, is upgrading power and other infrastructure, prosecuting corruption cases more aggressively, and taking other steps to improve the regulatory environment.
"Electricity and fuel subsidies have been cut. Remaining constraints include an inflexible labour market, long-standing protectionist rules governing trade and foreign investment in extractive sectors, subsidies to numerous state-owned enterprises, and poor management of public finances. Improvements in the legal and regulatory framework would strengthen the rule of law," IEF report said.
Indonesia's nearly 259 million people have enjoyed a widening range of political freedoms, and participation in the political process is high; a situation that bodes well for attracting investment. Indonesia has Southeast Asia's largest economy.